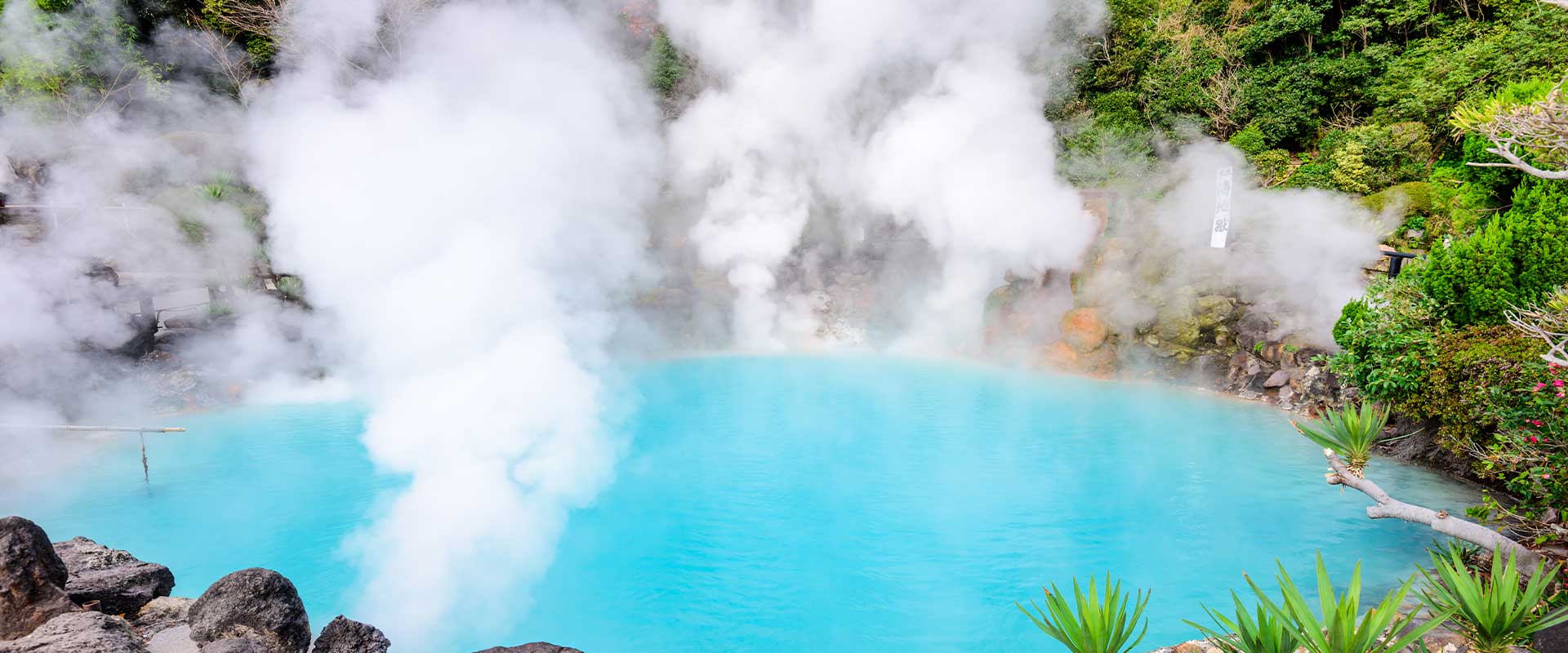 Nationwide Hot Spring JIGOKU MEGURI (HELL TOUR)
Read on for information on enjoying the unique offerings of KAMENOI HOTEL at all 32 locations across Japan.
Our secret is nationwide hot springs with scenic views.
KAMENOI HOTEL
Hot Spring JIGOKU MEGURI (HELL TOUR) Map
A distinctive feature of KAMENOI HOTELS is our locations. Our rare locations with scenic views include hotels situated in national parks overlooking mountains, riverside spots directly connected to the hotel, and hilltops with 360-degree panoramic ocean views. Not only do they showcase the beauty of the Japanese seasons, but also scenic views that will take your breath away. These locations await you with cultural value that you'll only find there.
With hotels nationwide, there is unique and varied scenery at each. Each spot also has its own unique kind of hot springs. Carrying on in the innovative spirit of the "JIGOKU MEGURI (HELL TOUR)" devised by Beppu KAMENOI HOTEL founder Aburaya Kumahachi, KAMENOI HOTEL named this activity the "KAMENOI HOTEL Hot Spring JIGOKU MEGURI (HELL TOUR)" with the desire for all visitors to enjoy hot springs around the country.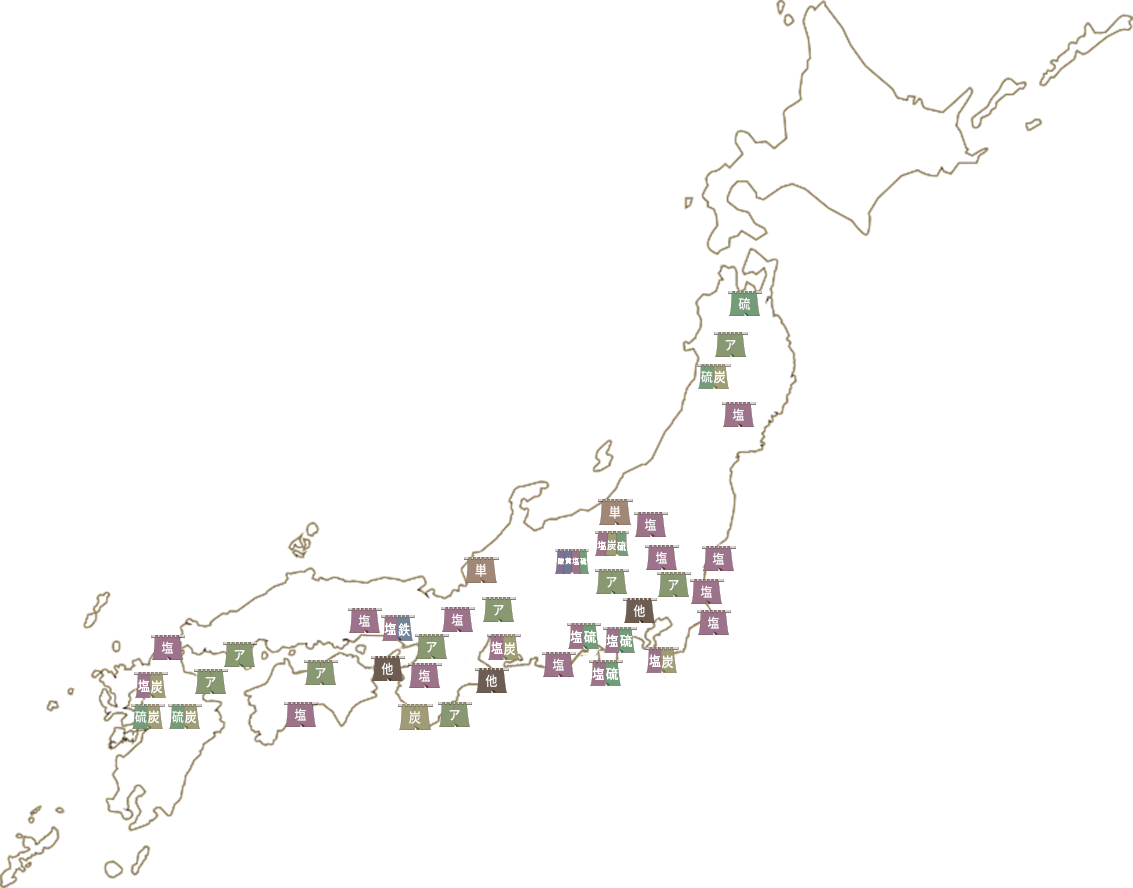 It is said that there are over 2,900 hot spring areas across Japan ("Hot Spring Usage Survey," Ministry of the Environment, 2019). From north to south, the hot springs, their characteristics, scents, and effects vary depending on the land and environment, making a hot spring tour all the more enjoyable. We hope that KAMENOI HOTEL guests enjoy the different hot springs we have to offer across the country.
Of course you'll find famous hot springs such as Beppu and Arima, but you may also discover some unique hot springs in unexpected areas. Just like the Beppu JIGOKU MEGURI (HELL TOUR), touring the hot springs across Japan will lead you to new and unseen spots. Once there, you can kick back, relax, and enjoy the view from the hot springs while washing away your daily cares.
We sincerely look forward to welcoming all guests on the "KAMENOI HOTEL Hot Spring JIGOKU MEGURI (HELL TOUR)".
What is the "JIGOKU MEGURI (HELL TOUR)"?

—Exploring the origins of the name "Hell"—
"Beppu JIGOKU MEGURI (HELL TOUR)" is a tourist spot with close-up views of the hot spring sources, which reach nearly 100 degrees, known as "Hell".
This tour takes you on a journey through the seven stages of "Hell" - Umi Jigoku, Oniishi Bozu Jigoku, Kamado Jigoku, Oniyama Jigoku, Shiraike Jigoku, Chinoike Jigoku, Tatsumaki Jigoku, where variations in the hot spring ingredients show up as magnificent variations of blue, red, and white color.
The Kannawa and Kamegawa regions of Beppu City, Oita, where the "JIGOKU MEGURI (HELL TOUR)" hot springs are located, have long been known to spout gases, hot mud, and boiling water dating back to over 1,000 years ago, and were once thought of as a cursed land to be avoided. This led to the landscape being given the "Hell" moniker, and the hot spring vents are still referred to as "Hell" in Kannawa even today.