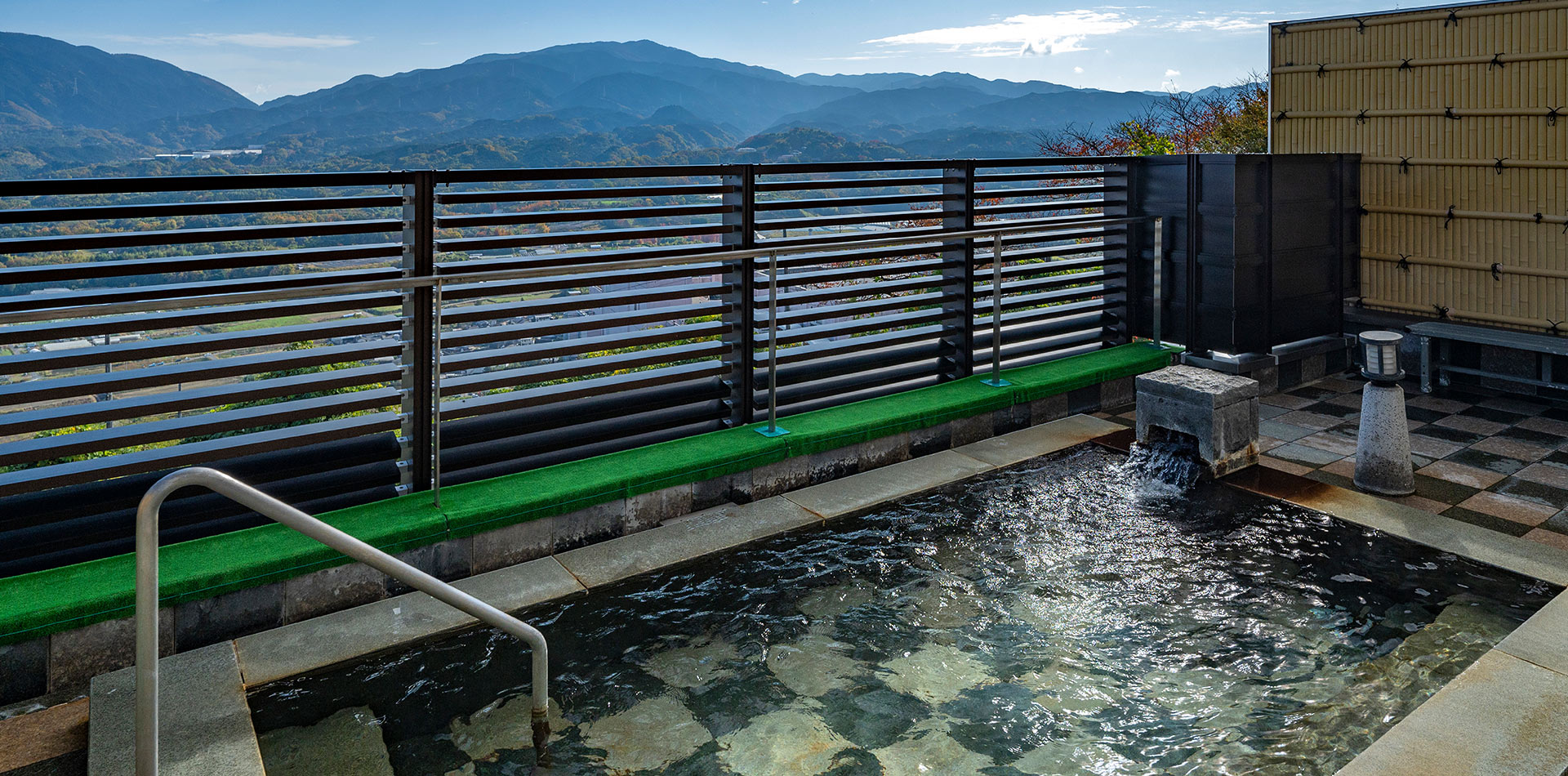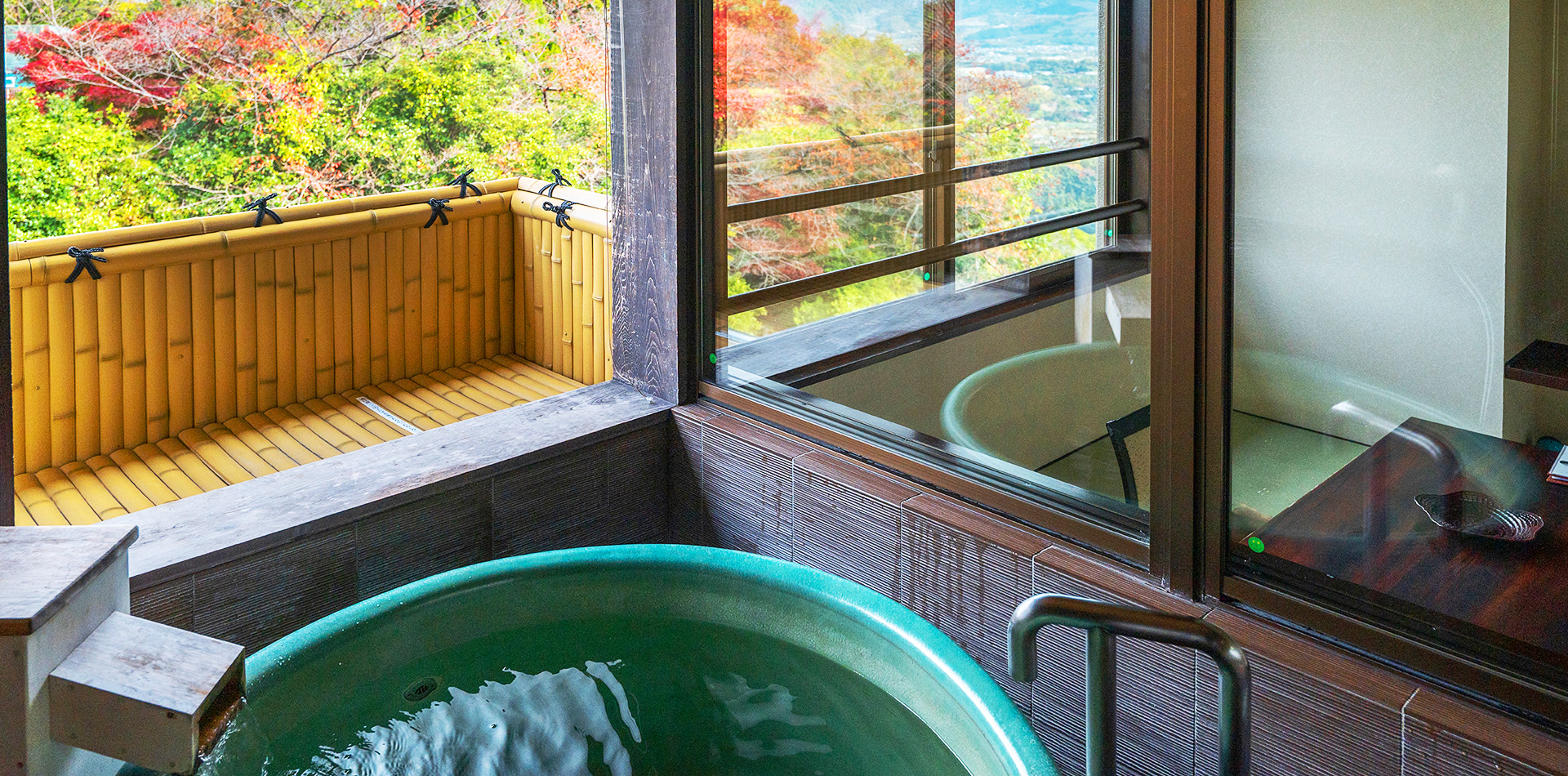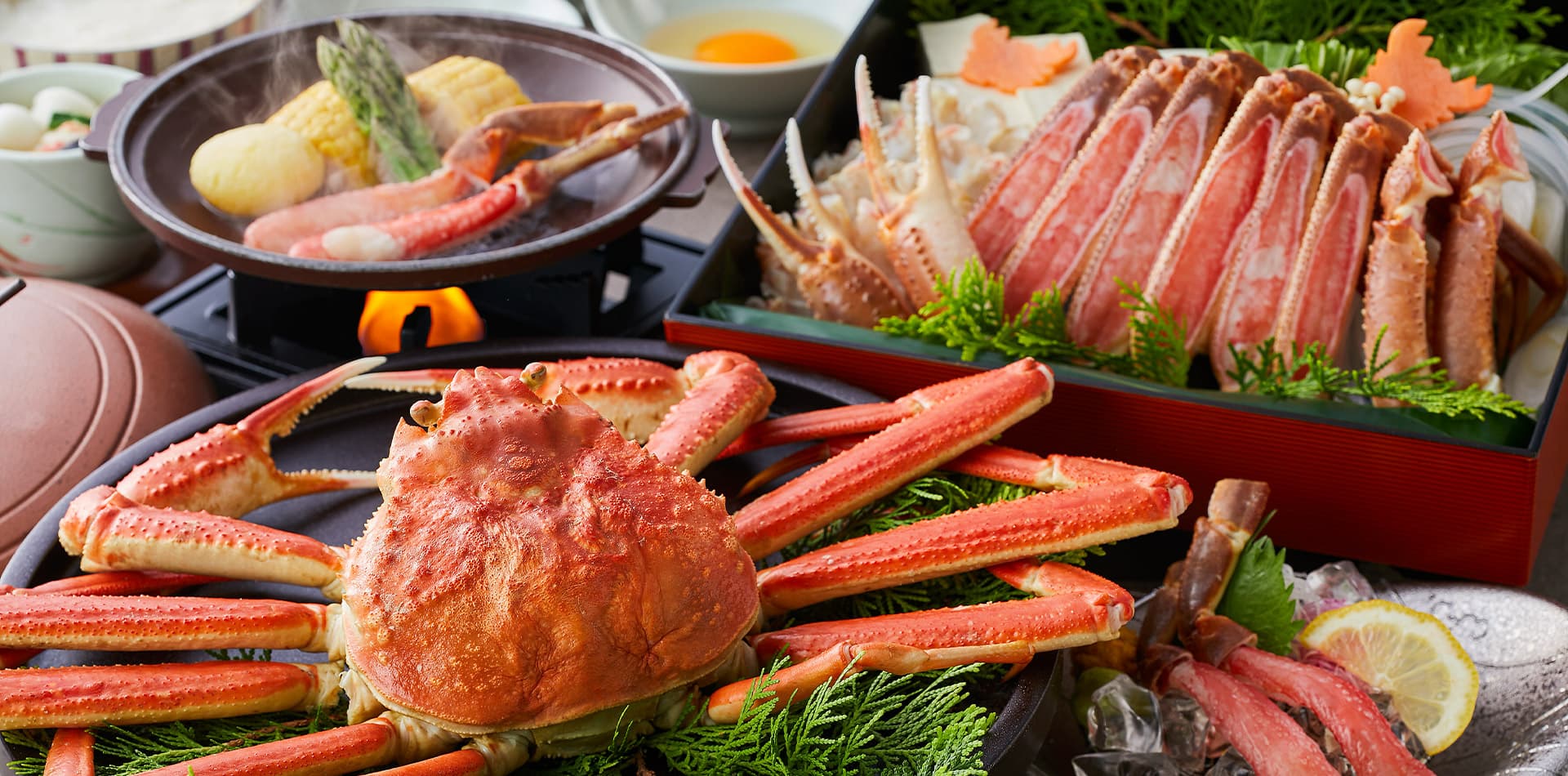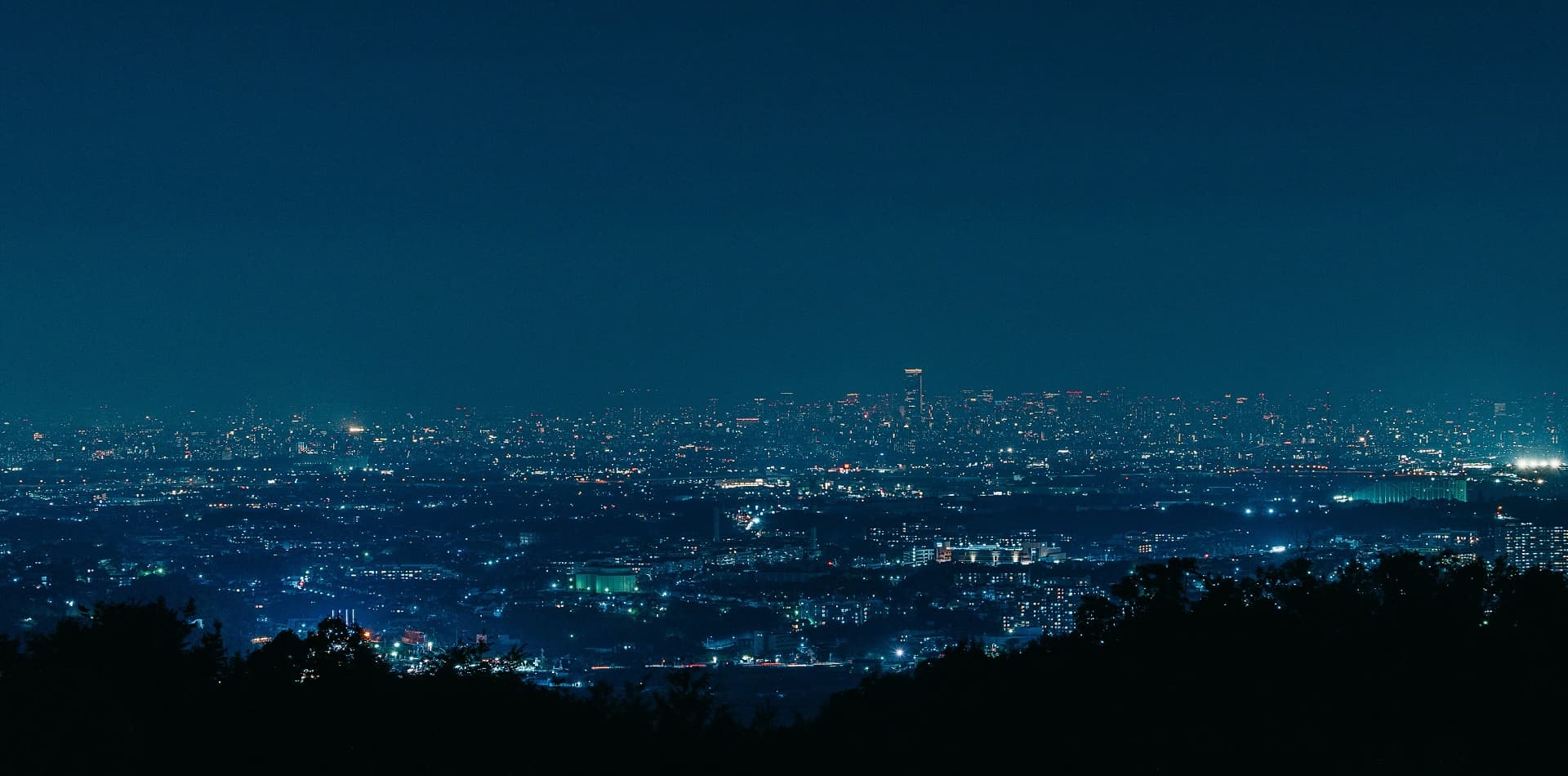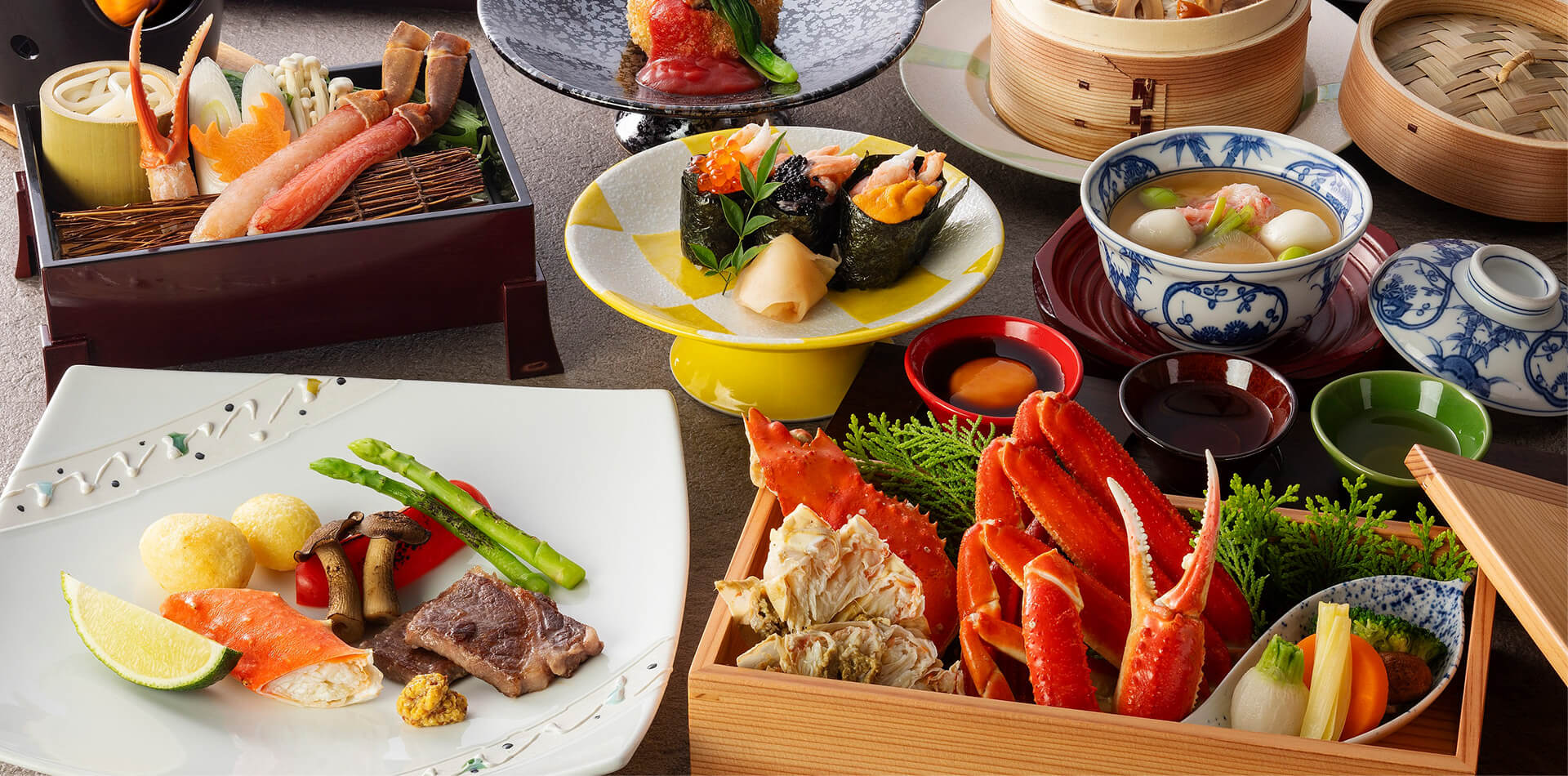 Amazing panoramic views.
This is a hot spring hotel standing at the summit of Mt. Dake.
Rooms looking out over scenery from Mt. Dake
Standing on the summit of 280-meter-high Mt. Dake, our rooms look out over abundant natural seasonal scenery.
Fully enjoy a Japanese-style space while taking in the panoramic scenery from the summit of Mt. Dake.
Cuisine from devoted chefs that lets you experience the seasons
Our meticulous chefs offer seasonal kaiseki cuisine (Japanese-style set-course meal) such as crab dishes and other delights from Osaka, the land of extravagant food.
Enjoy a leisurely meal here while you take in the gorgeous seasonal views from the windows.
Hot springs that offer sweeping views of the magnificent Kongo Range
Enjoy tranquil countryside scenery and sweeping views of Mt. Kongo and Mt. Yamato Katsuragi from our wonderful, spacious outdoor bath.
Savor the changing scenery with bracing morning vistas and elegant nighttime views.
Access
About 20 minutes by free shuttle bus from Kintetsu Tondabayashi Station
880-1 Ryusen, Tondabayashi-shi, Osaka 584-0053 Japan
TEL: +81-721-33-0700 / FAX: +81-721-33-2435
Access