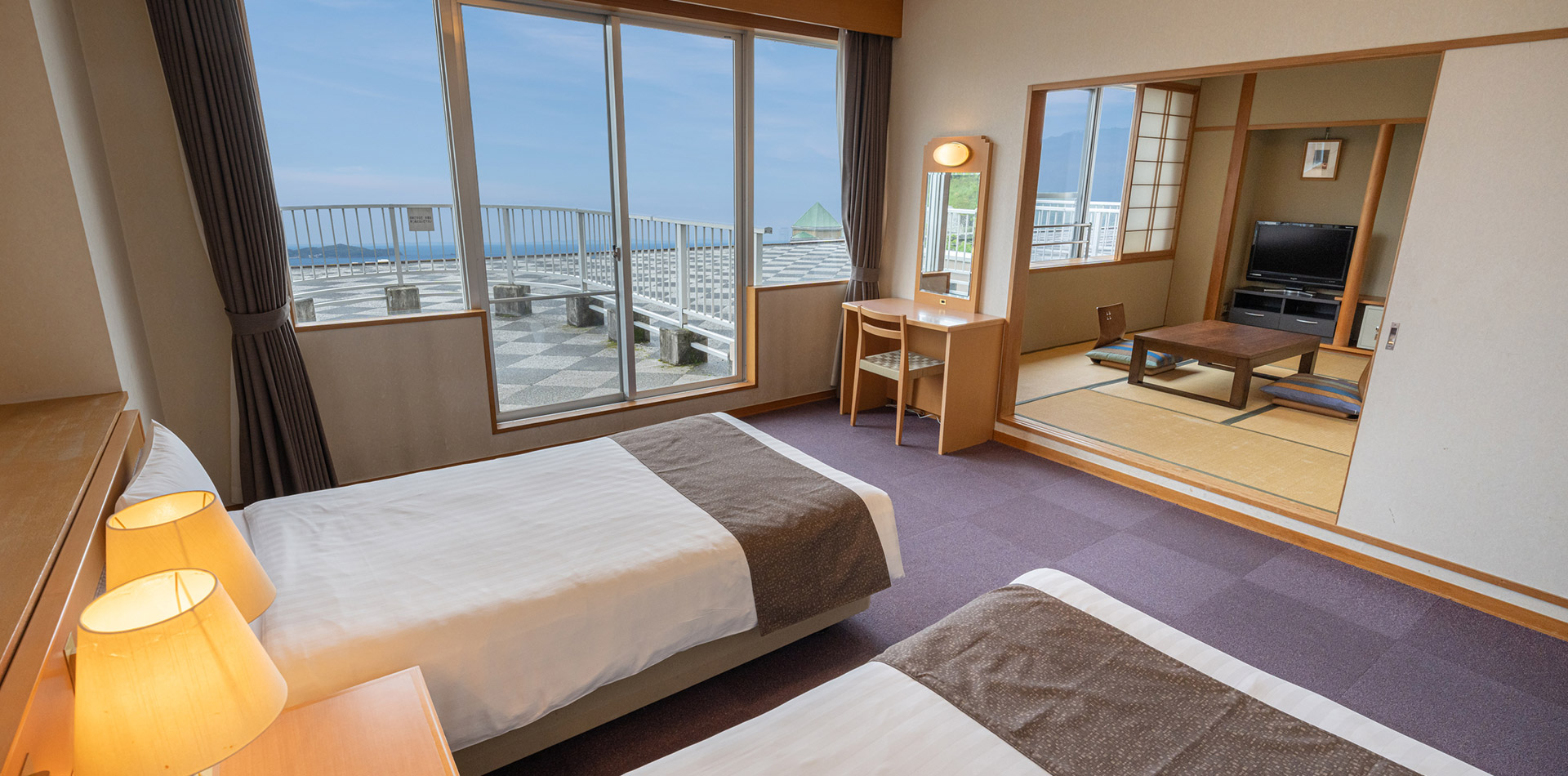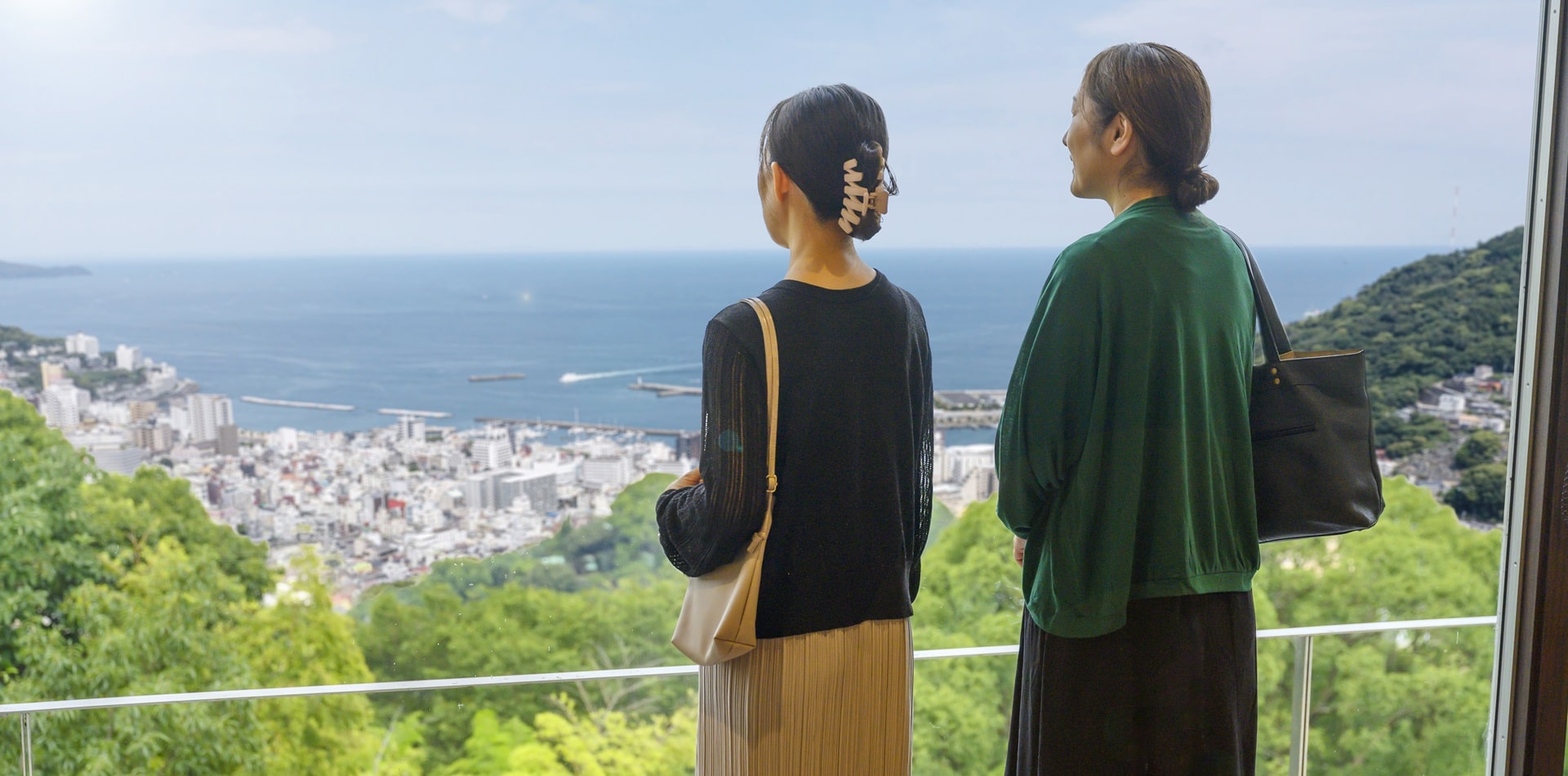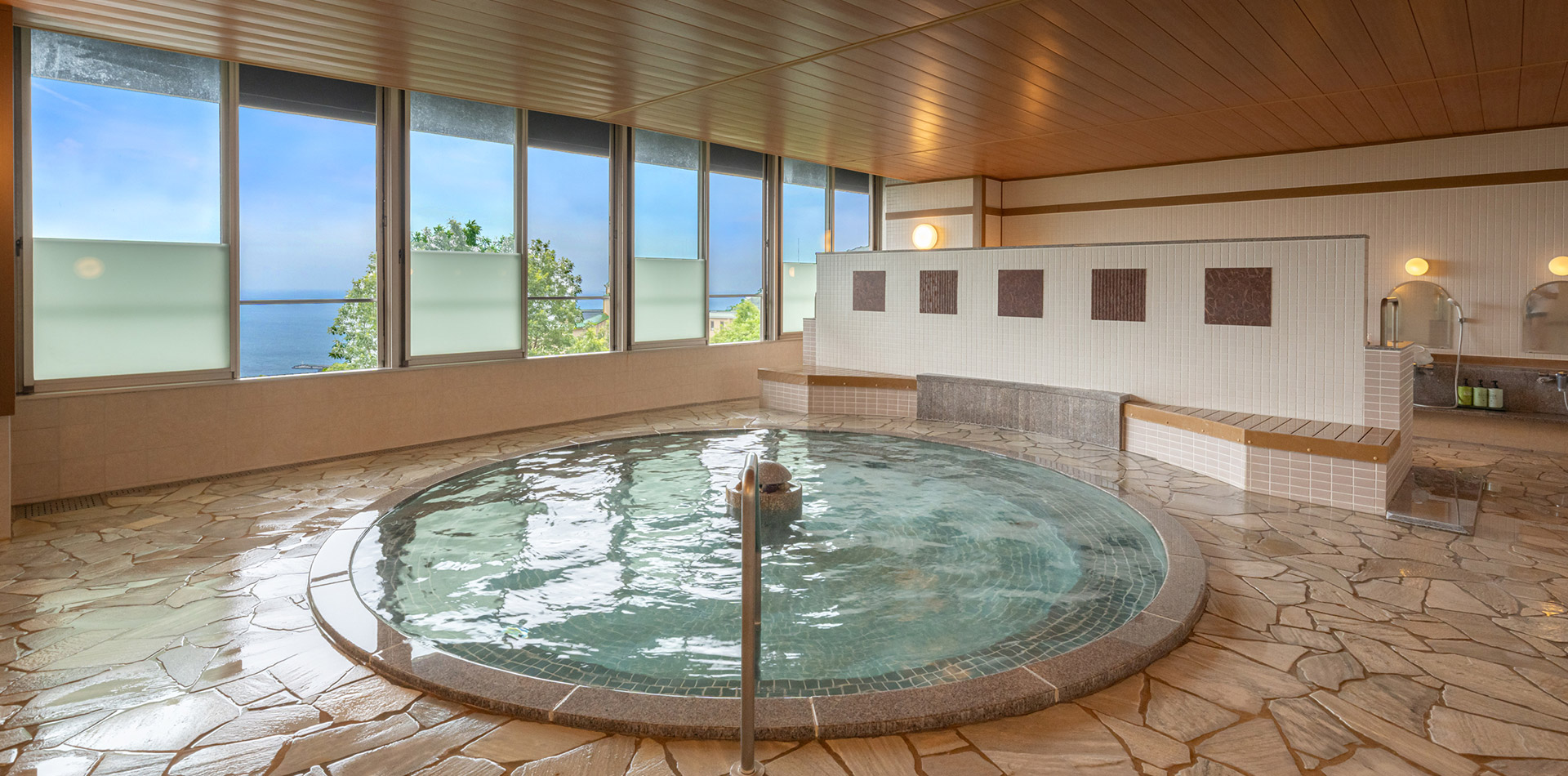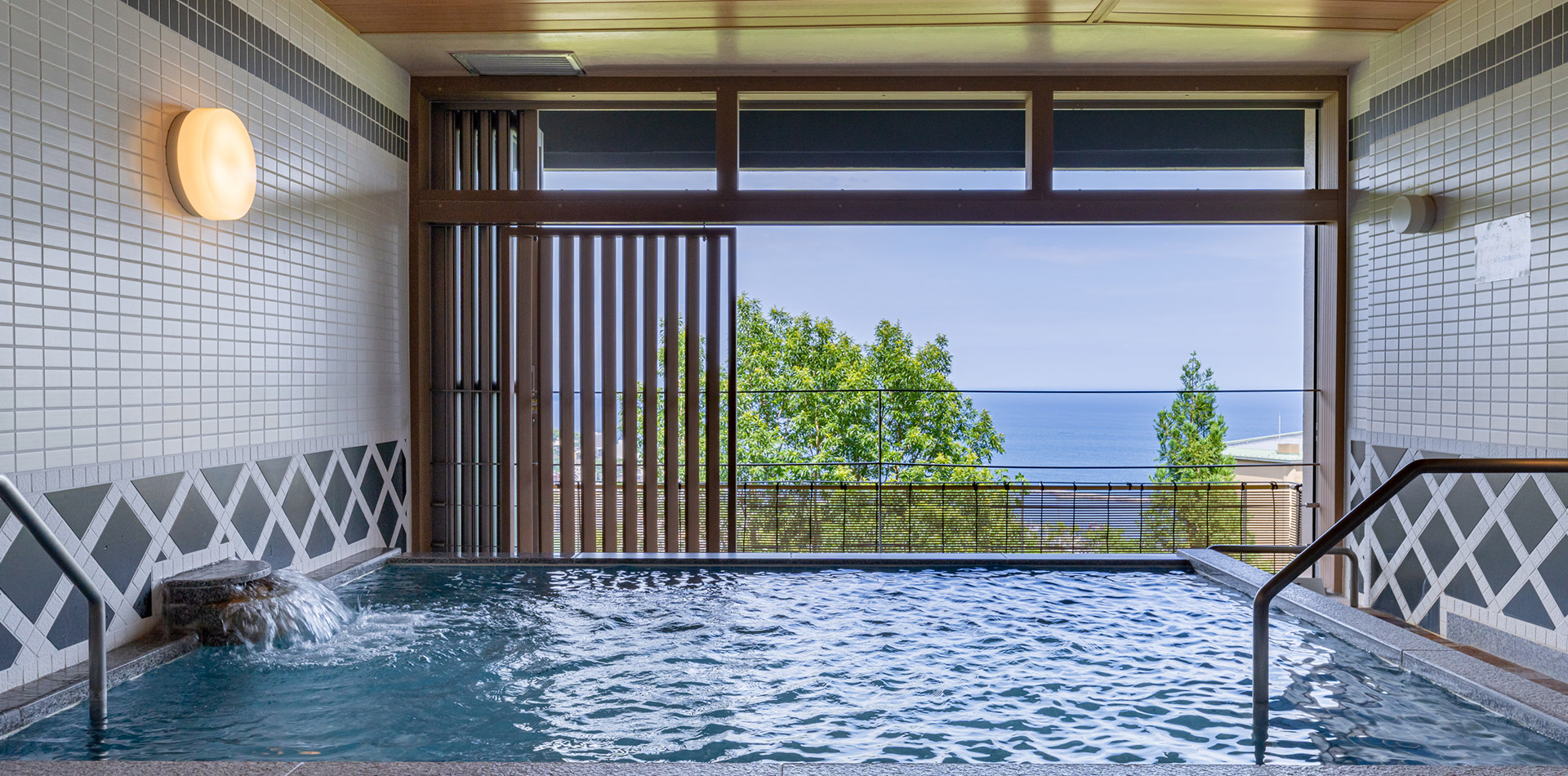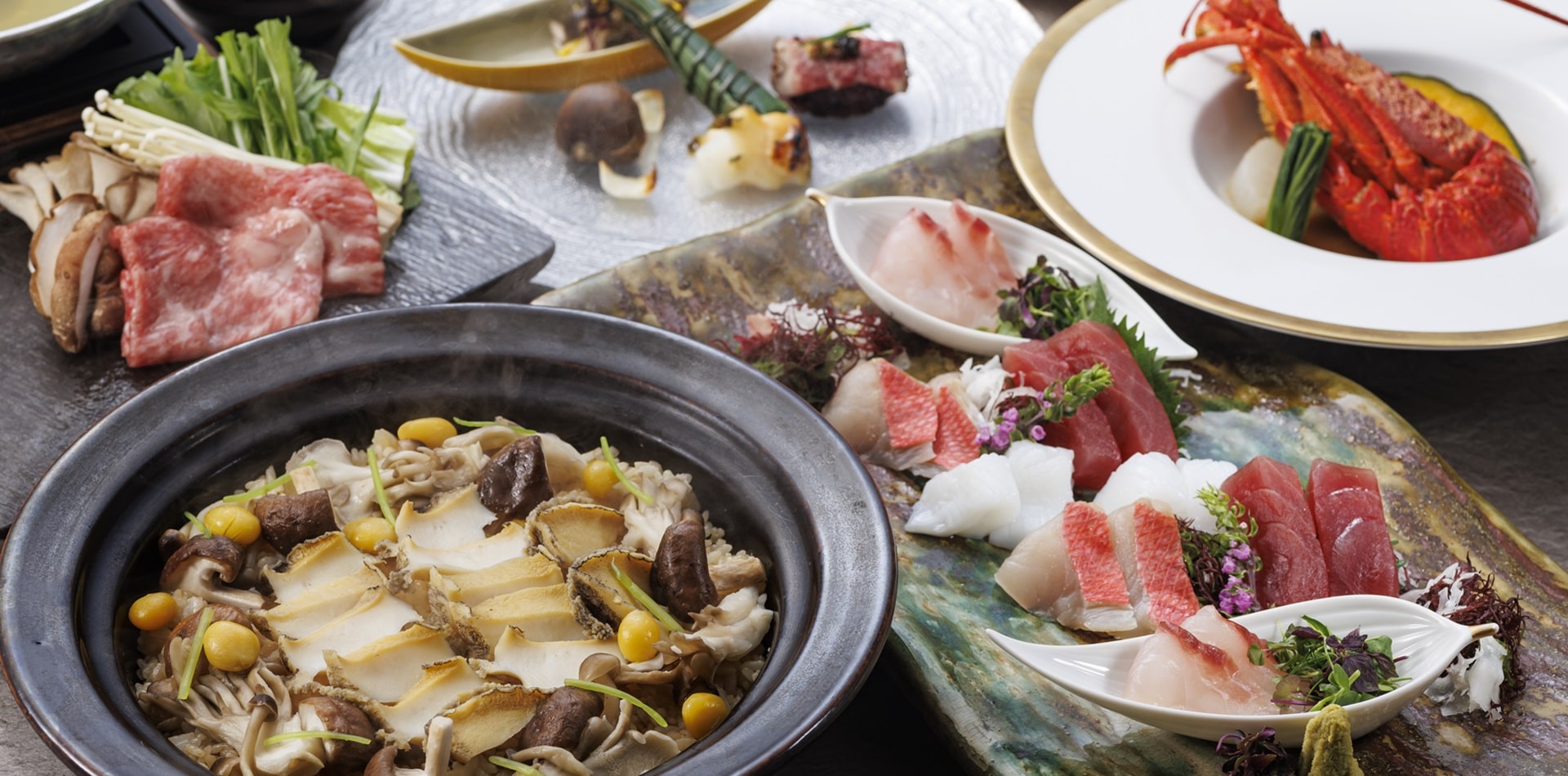 This is a hot spring hotel with a superb view of downtown Atami and Sagami Bay.
Enjoy the deep blue ocean and sparkling nighttime scenery all to yourself.
From your room in the uplands of Sagami Bay, you can enjoy views of the sunrise from the ocean and moonlit Sagami Bay.
Relax in comfort as you experience the ocean, the wind, and light.
This restaurant boasts a fantastic view and seasonal flavors.
Have breakfast or lunch while you take in the marine blue scenery of Sagami Bay and the nighttime view of downtown Atami.
Enjoy nearly 60 different dishes at this vividly-colored buffet.
Take in the sweeping views of Sagami Bay and downtown Atami from this semi-outdoor bath
Here you'll find a variety of baths including semi-outdoor baths, jet baths, lying-down baths, and earthenware baths.
The private bath offers superb views where you can enjoy some time to yourself.
Access
The hotel is about 10 minutes by car or about 20 minutes by bus from JR Atami Station.
It is located in front of the Kaminoyama bus stop.
2-13-77 Minaguchi-cho, Atami-shi, Shizuoka 413-0016 Japan
TEL: +81-557-83-6111/FAX: +81-557-83-6112
Access
"KAMENOI HOTEL ATAMI" Website