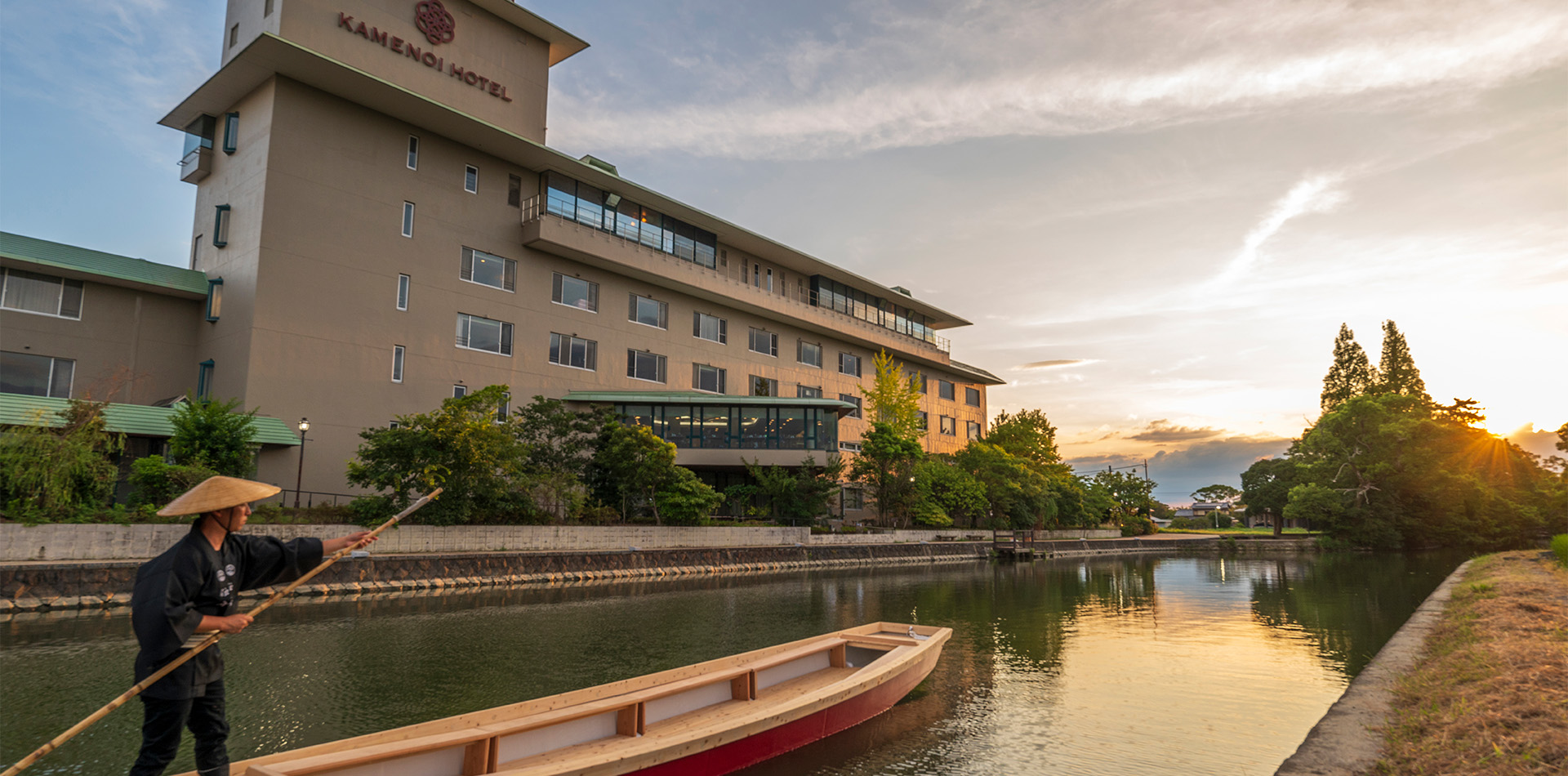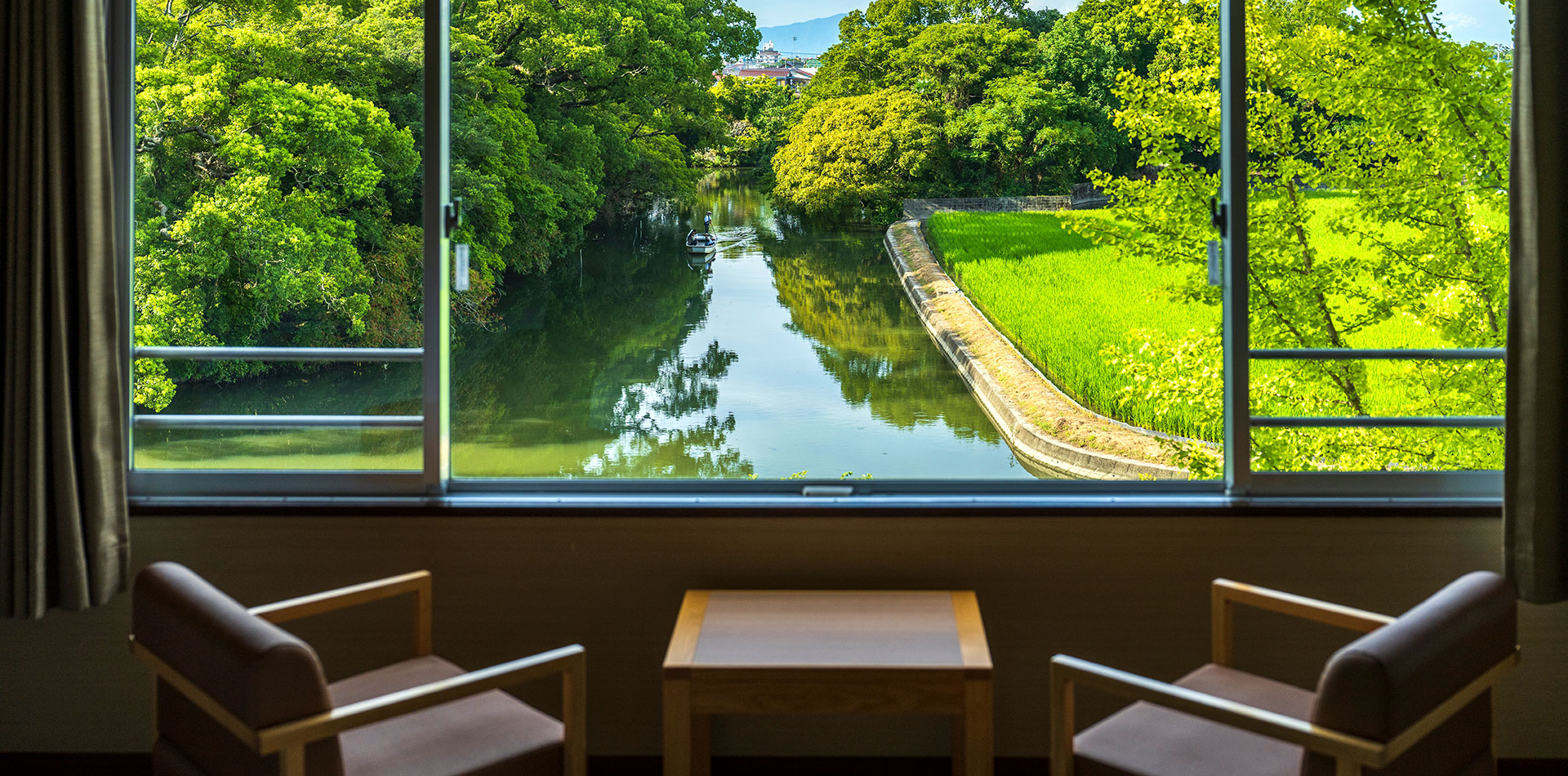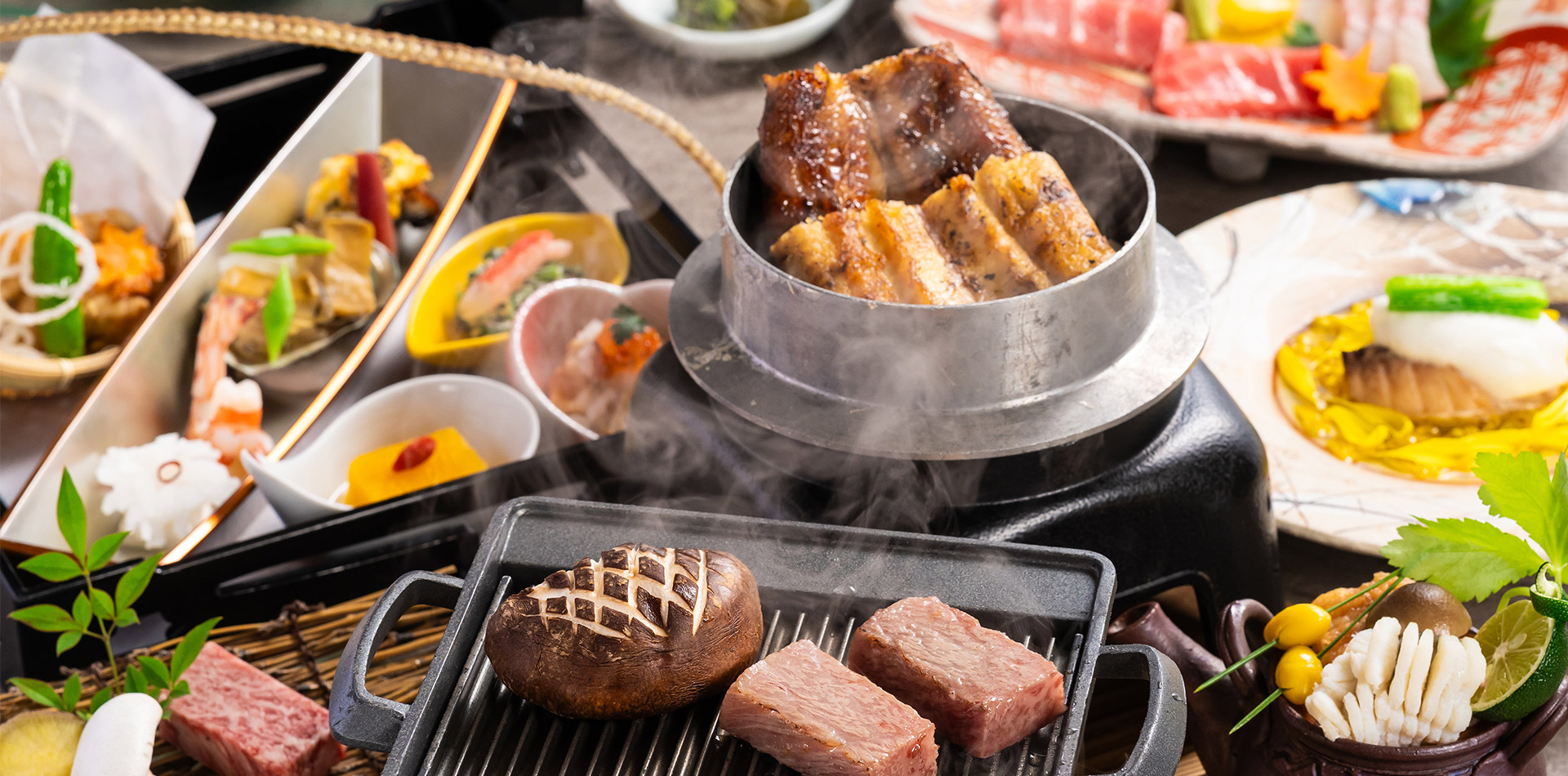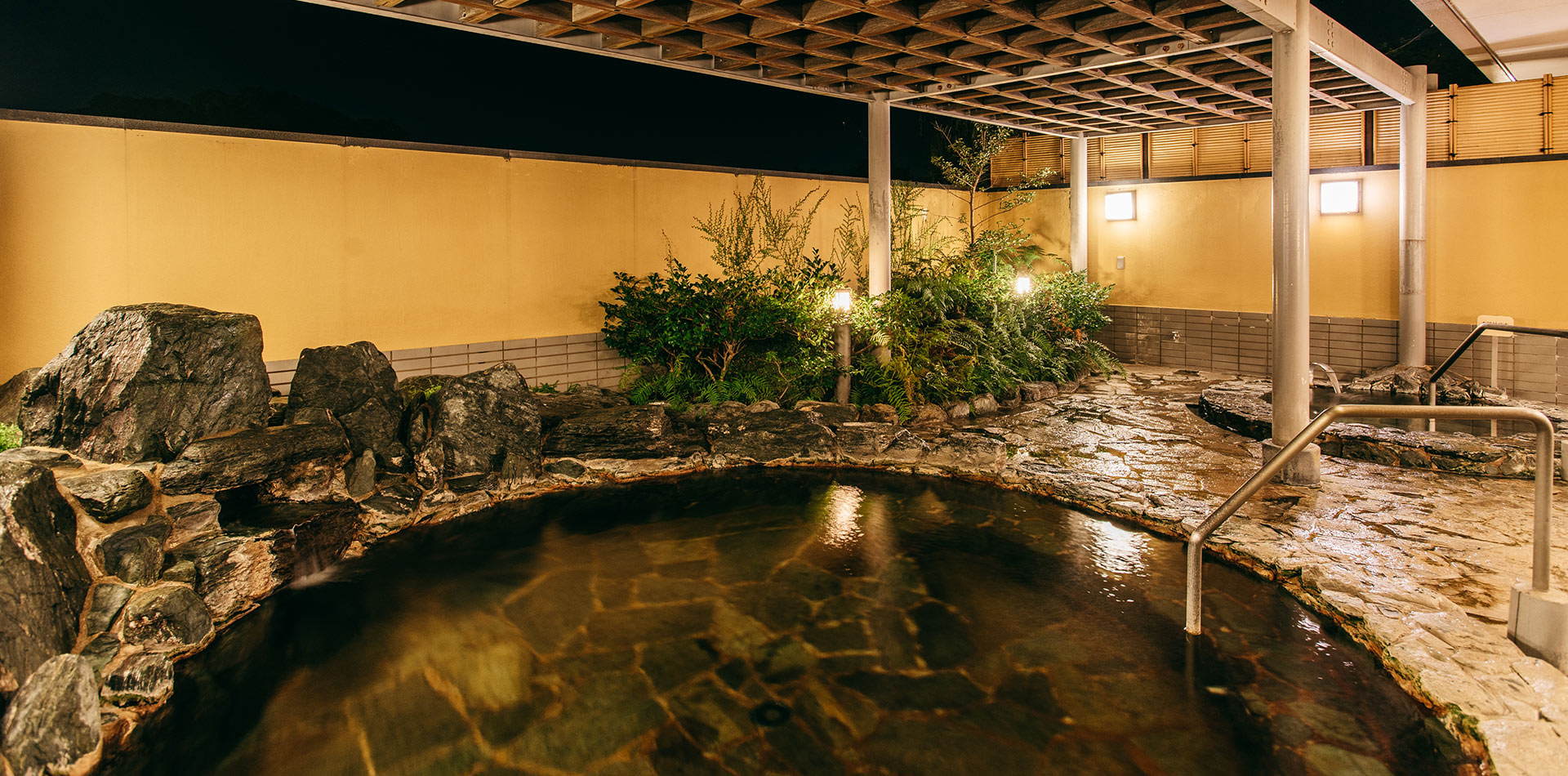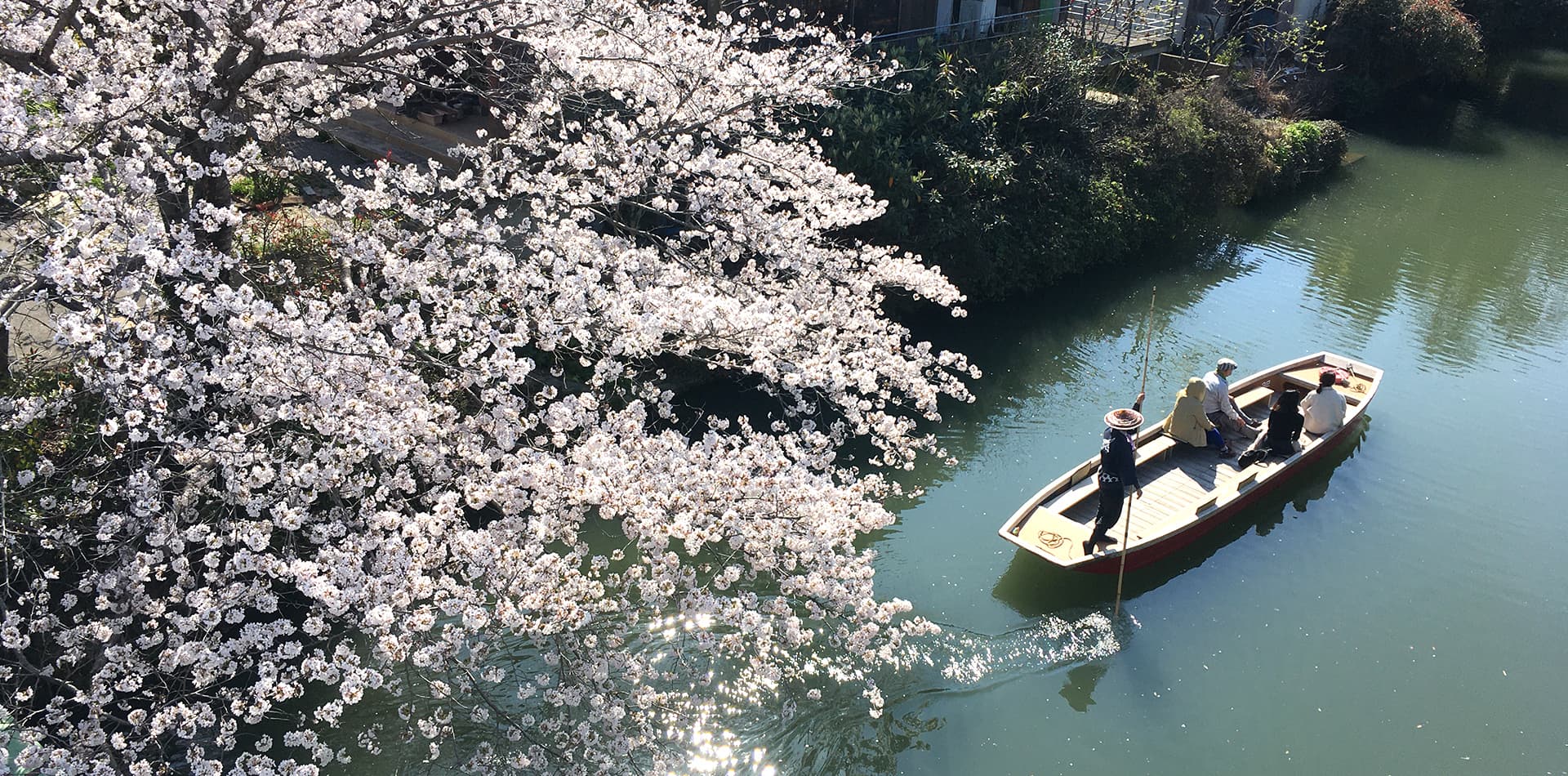 This hot spring hotel stands along a canal overlooking boat tours on the river.
Enjoy a refreshing time from rooms with the feel of an elegant river tour
Enjoy the elegance of Yanagawa, which once prospered as a castle town, while forgetting about the daily grind and relaxing completely.
Commitment to flavor and luxurious dishes made with carefully selected seasonal ingredients
Fully enjoy the unique flavors of Yanagawa such as the famous eel steamed in a bamboo steamer.
Natural hot springs using water from the Yanagawa source
Excavated in 1965, Yanagawa Hot Spring water is used here. The scenic bath at our hotel situated in the perfect location for enjoying the riverside city of Yanagawa, offering views of downtown and Donkobune boats as they travel along the river.
Access
About 15 minutes by Horikawa Bus from Nishitetsu Yanagawa Station West Exit
10-1 Yashiro-machi, Yanagawa-shi, Fukuoka 832-0057 Japan
TEL: +81-944-72-6295 / FAX: +81-944-72-6296
Access