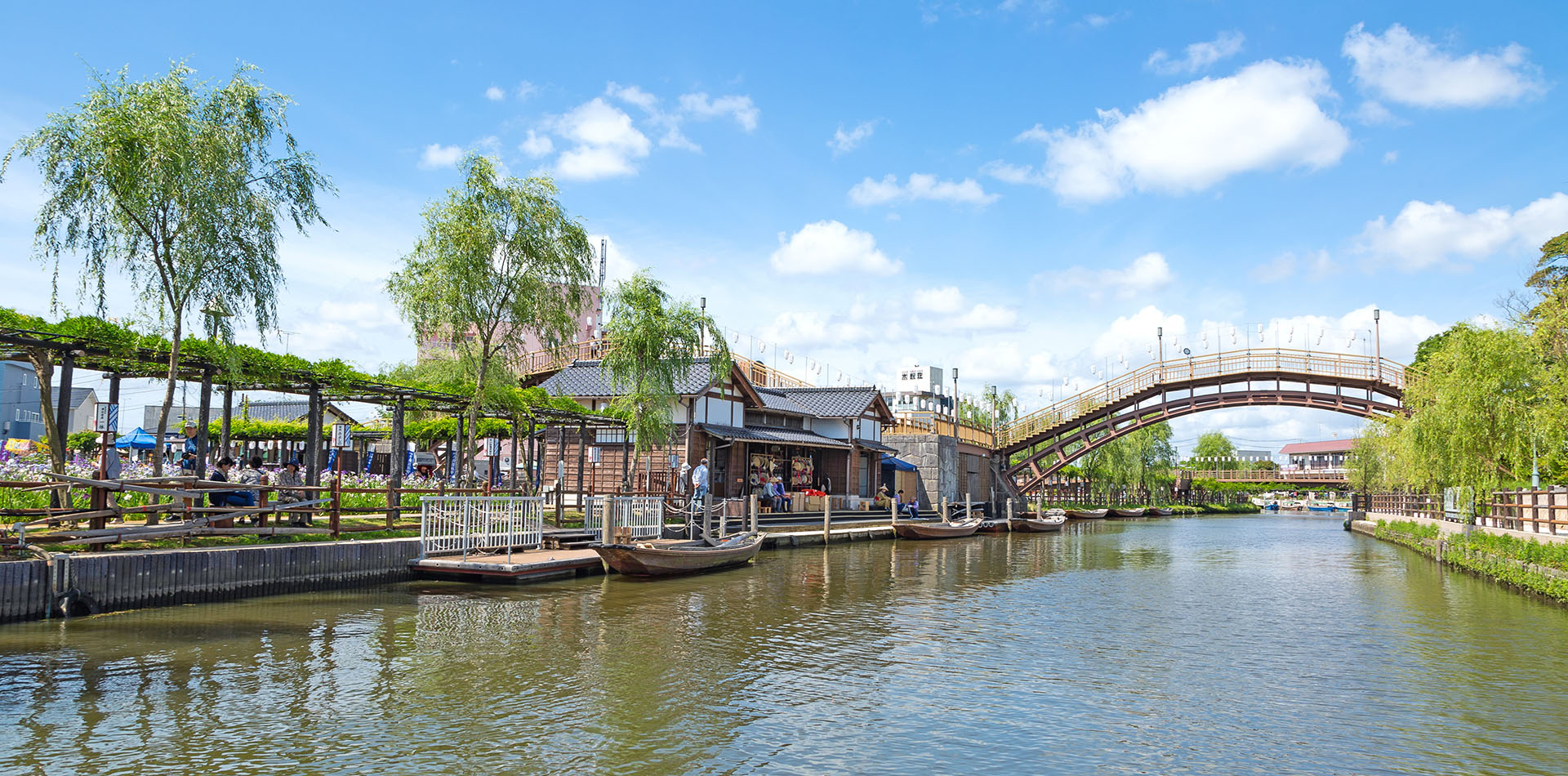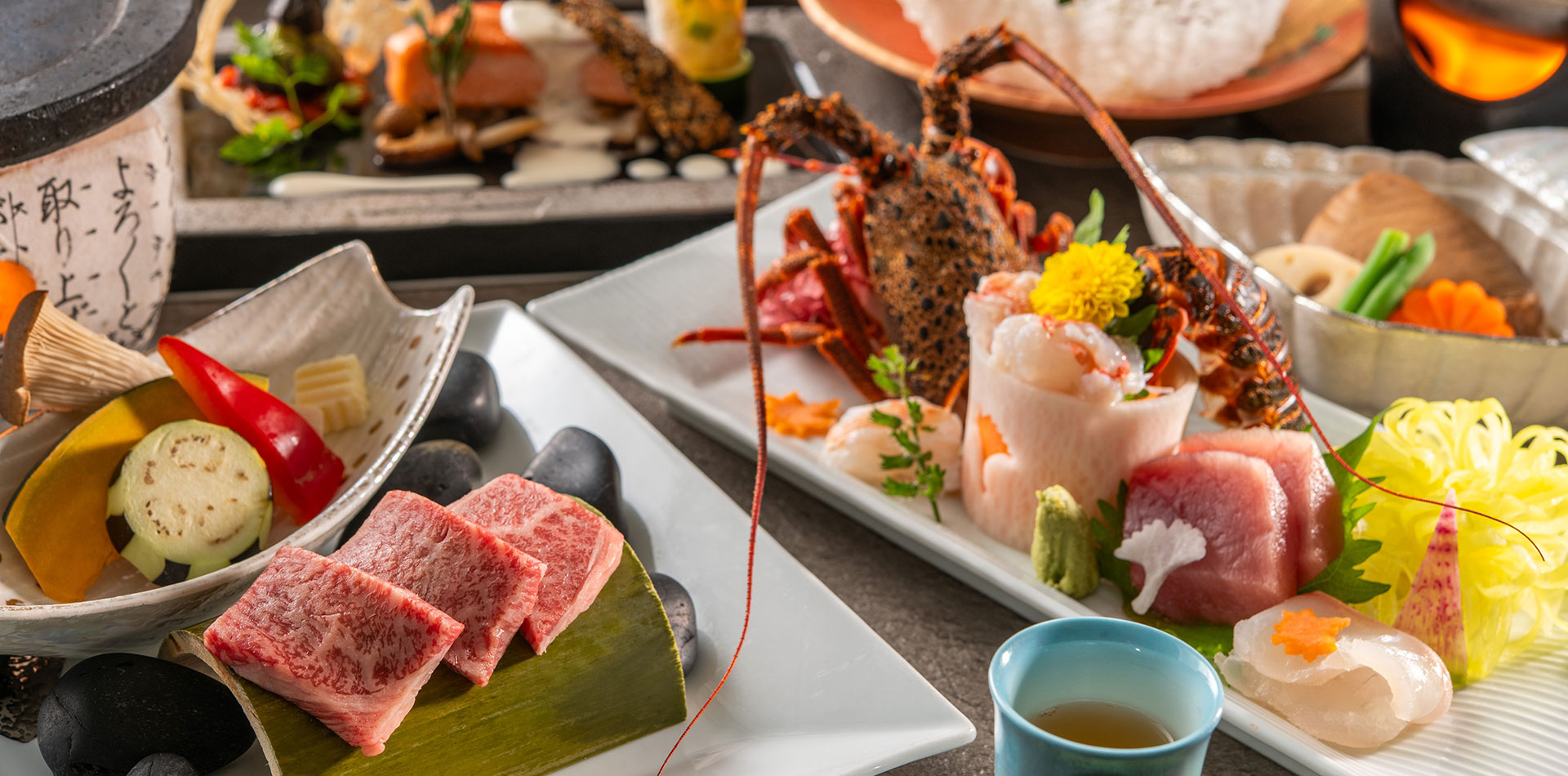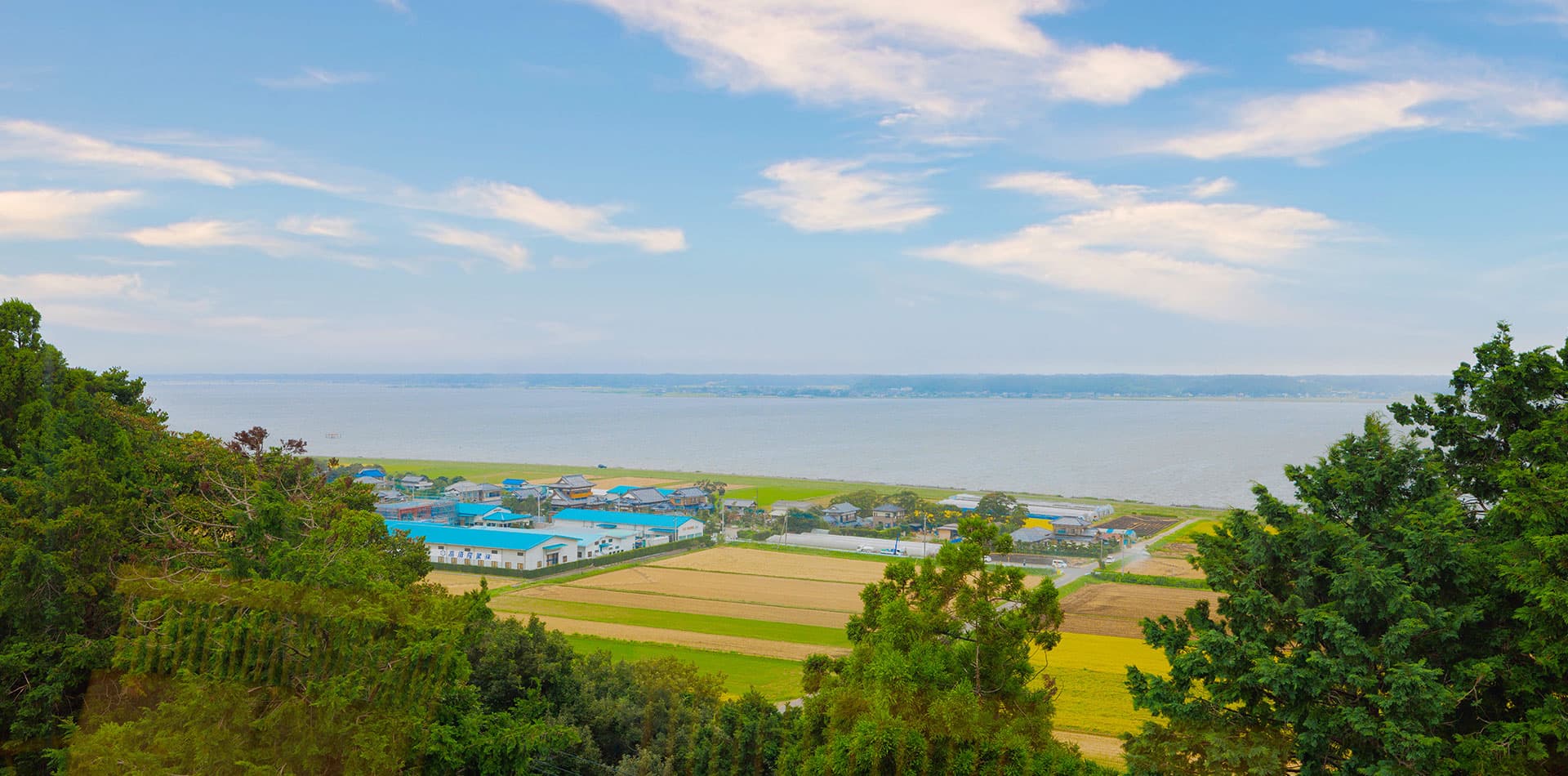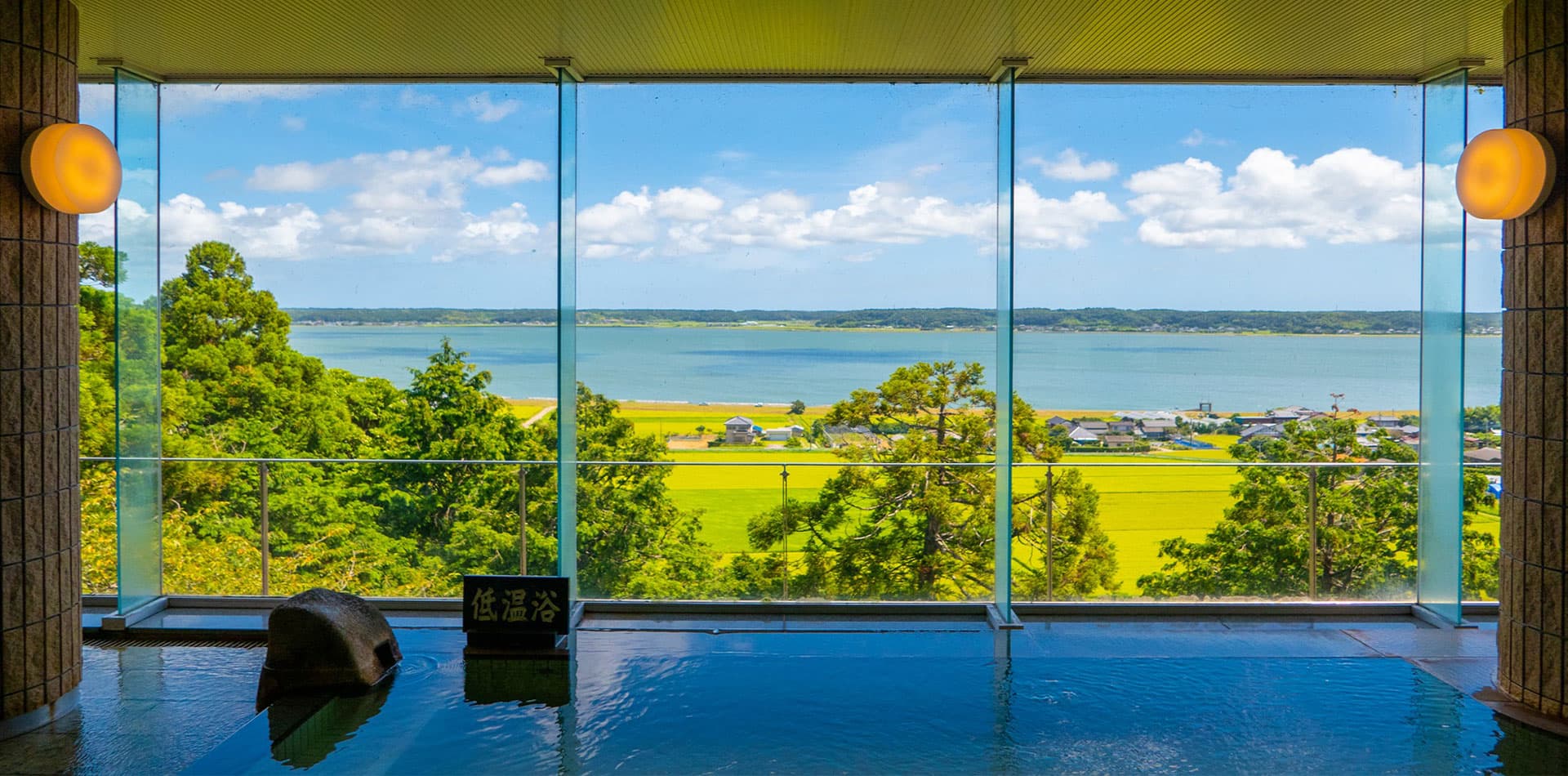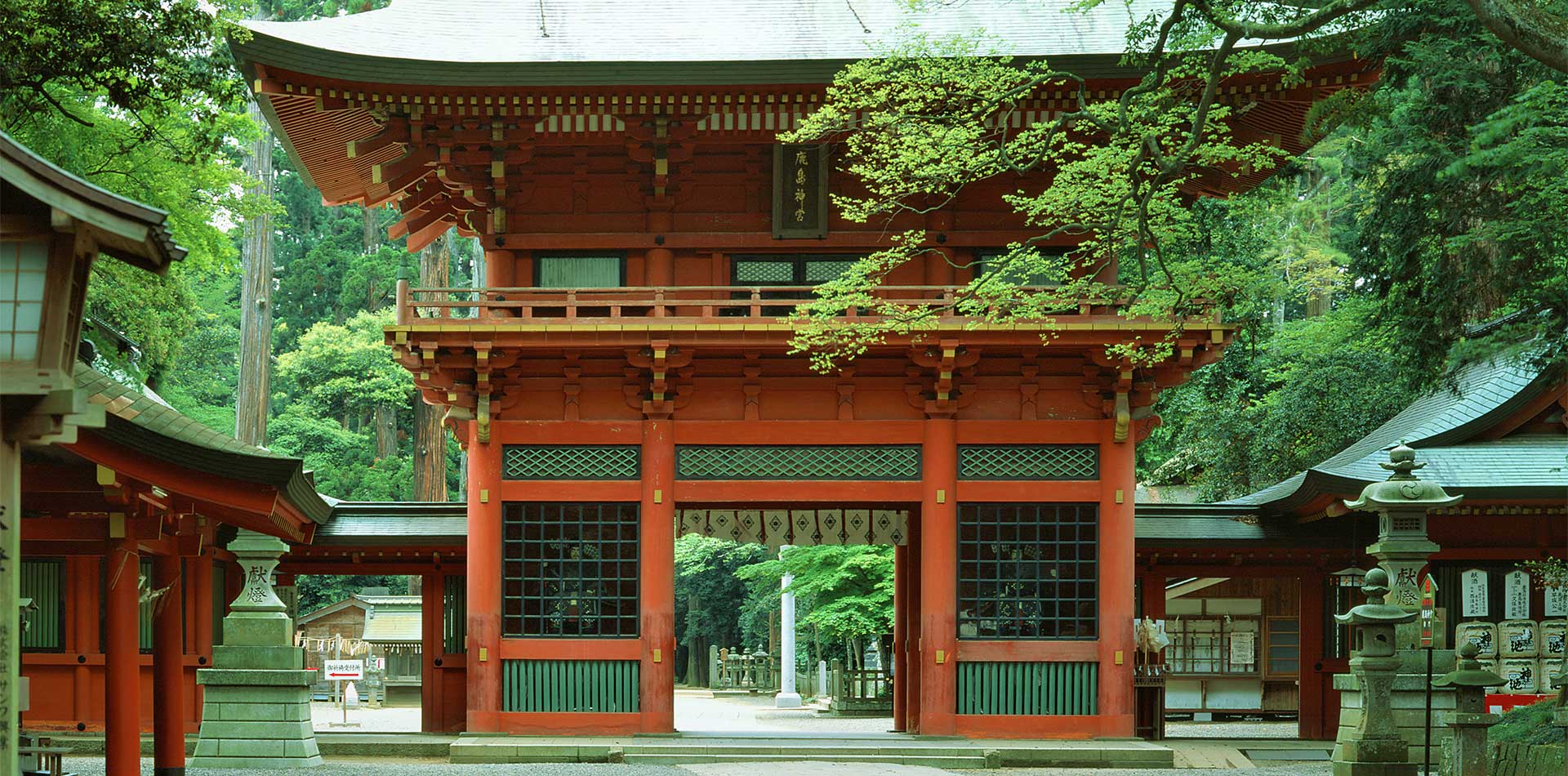 This is a hot spring resort hotel with views of the riverside town of Kitaura.
Rooms offer views of Kitaura
Itako has long been known as a riverside town.
Come here to enjoy the tranquil countryside scenery and head a bit further to travel among the historic sites of Little Edo, Sawara, and Kashima Shrine.
Enjoy the seasonal scenery of Kitaura here.
Committed to flavors and sincere service
Our chefs show off their skills using local ingredients. Leisurely enjoy the colorful seasonal flavors of Kitaura area.
Scenic natural hot springs with sweeping views of Kitaura
The hotel boasts a large, scenic, natural hot spring public bath overlooking Kitaura, showing riverside scenery as far as the eye can see.
Kick back and relax in two different baths, Yunagi no Yu and Asahi no Yu.
Access
About 10 minutes by free shuttle bus from JR Nobukata Station.
1830-1 Mizuhara, Itako-shi, Ibaraki 311-2404 Japan
TEL: +81-299-67-5611 / FAX: +81-299-67-5613
Access