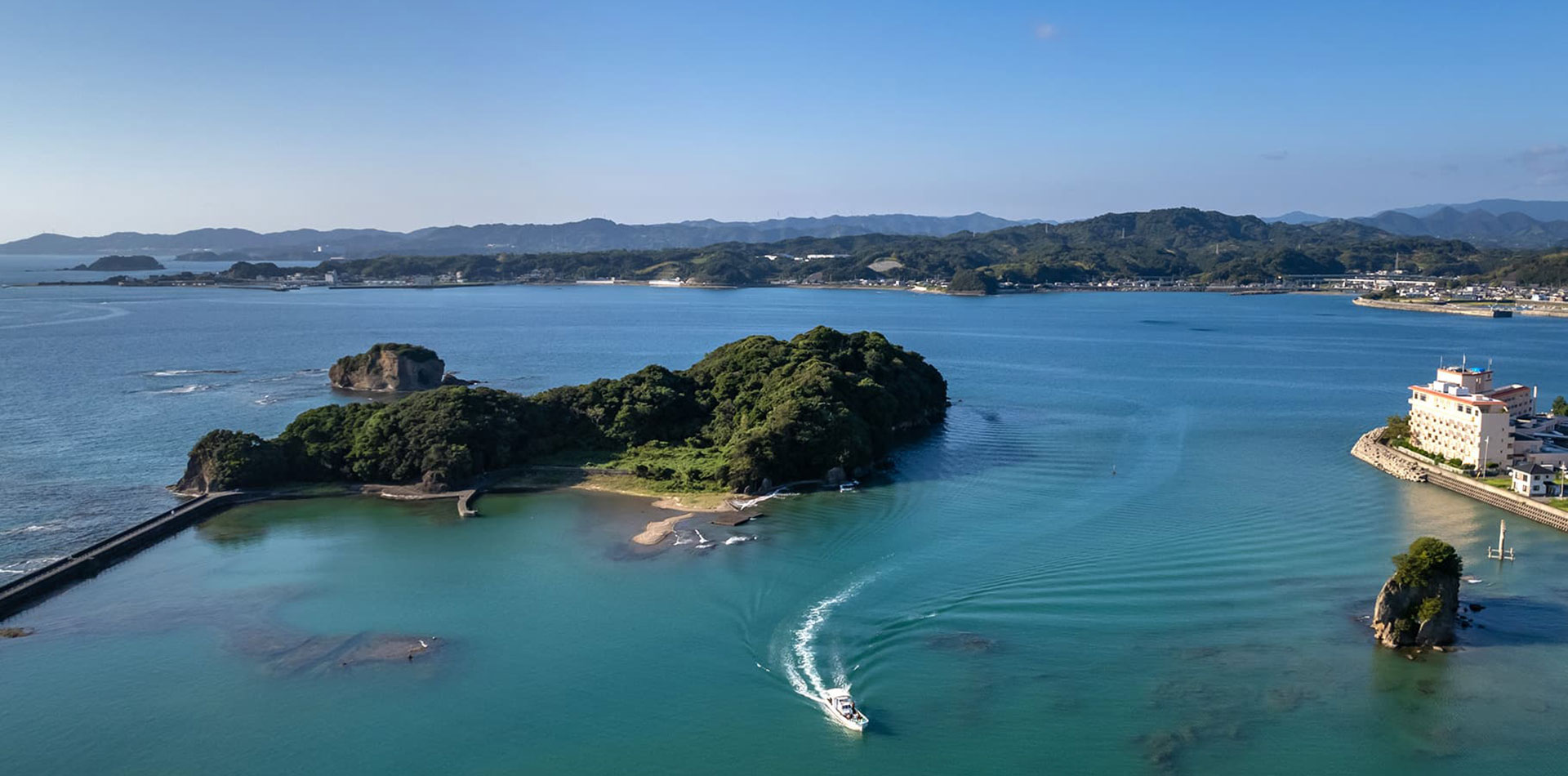 Savor delicious seafood at this Nanki hot spring hotel
All rooms have sweeping ocean views of the open sea
When the sun sets, the ocean of Nanki and Kii Tanabe is lit in an orange glow. Kick back, relax, and take in the scent of the ocean breeze.
Cuisine with a focus on fresh Kishu seafood
In addition to seafood dishes you'll only find at an oceanside hotel, you can enjoy unique local cuisines here.
Enjoy a leisurely, luxurious meal of kaiseki cuisine (Japanese-style set-course meal) packed with umami and chef-selected favorites.
Enjoy the superb scenery of Nanki
During the day you can enjoy views of the vast blue sea, then the sky in the evening as it changes from the rosy red of a sunset to a star-filled night sky.
Access
15 minutes by car from JR Kii-Tanabe Station.
24-1 Mera, Tanabe-shi, Wakayama 646-8501 Japan
TEL: +81-739-24-2900/FAX: +81-739-24-2901
Access