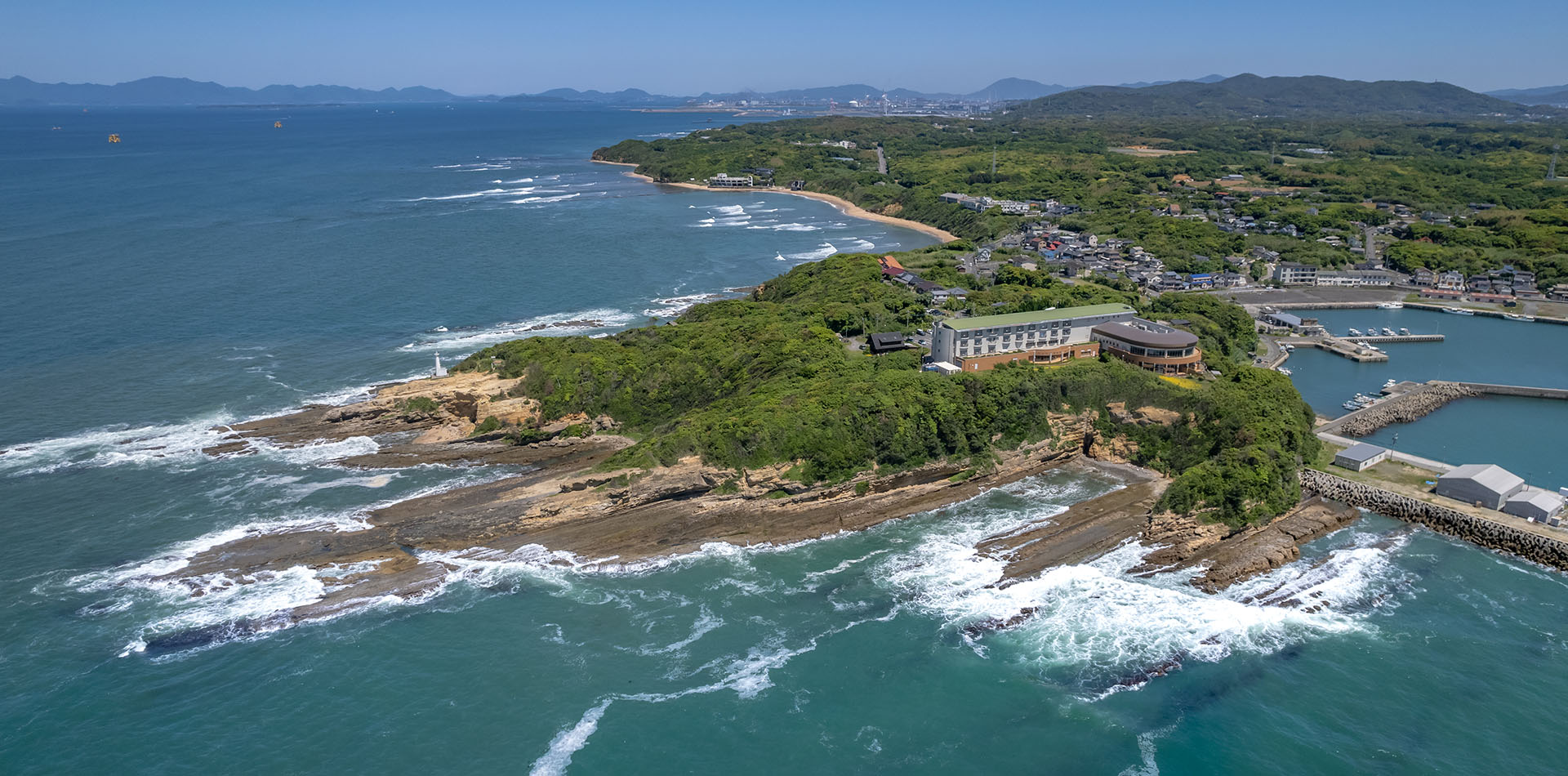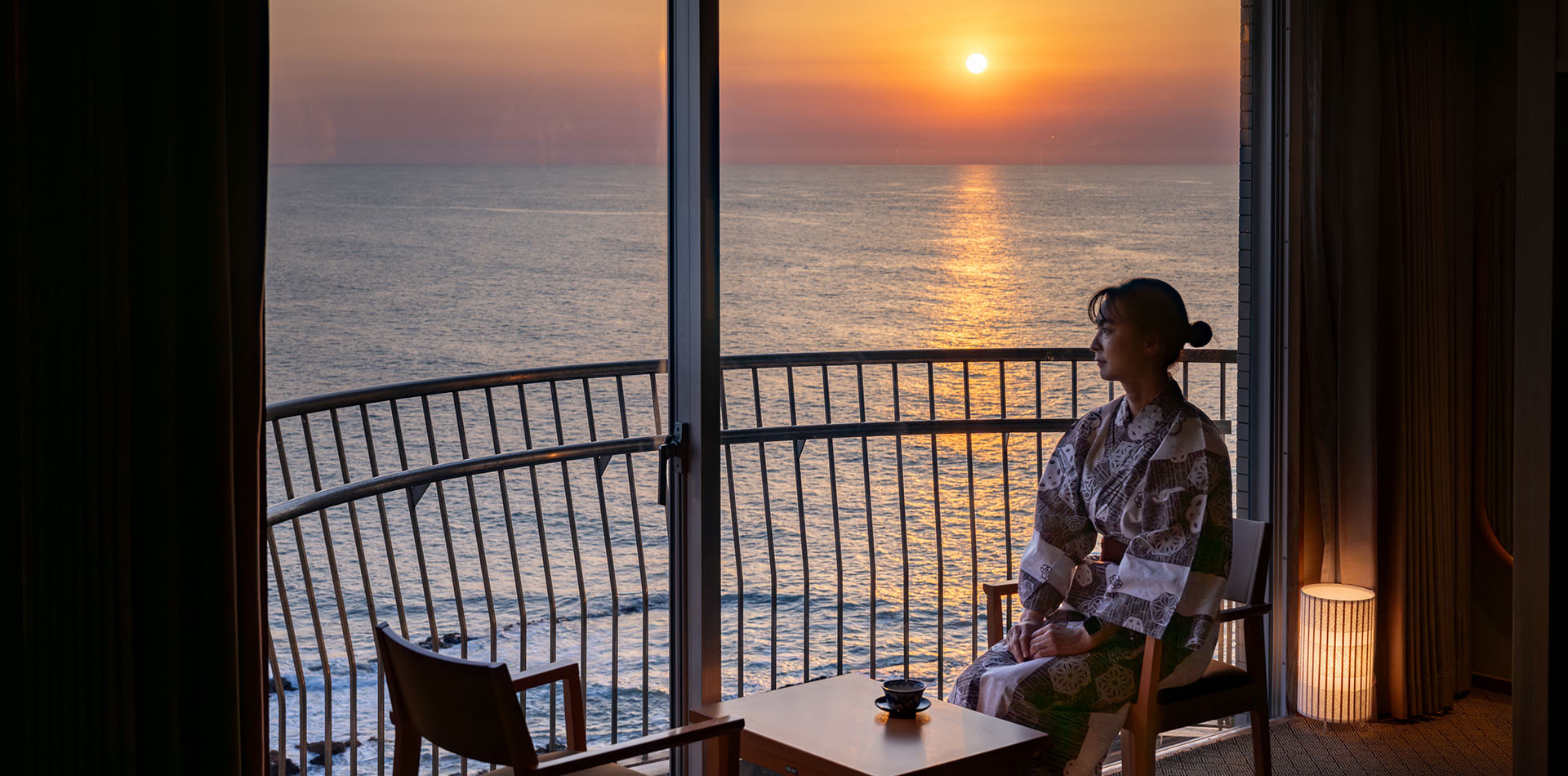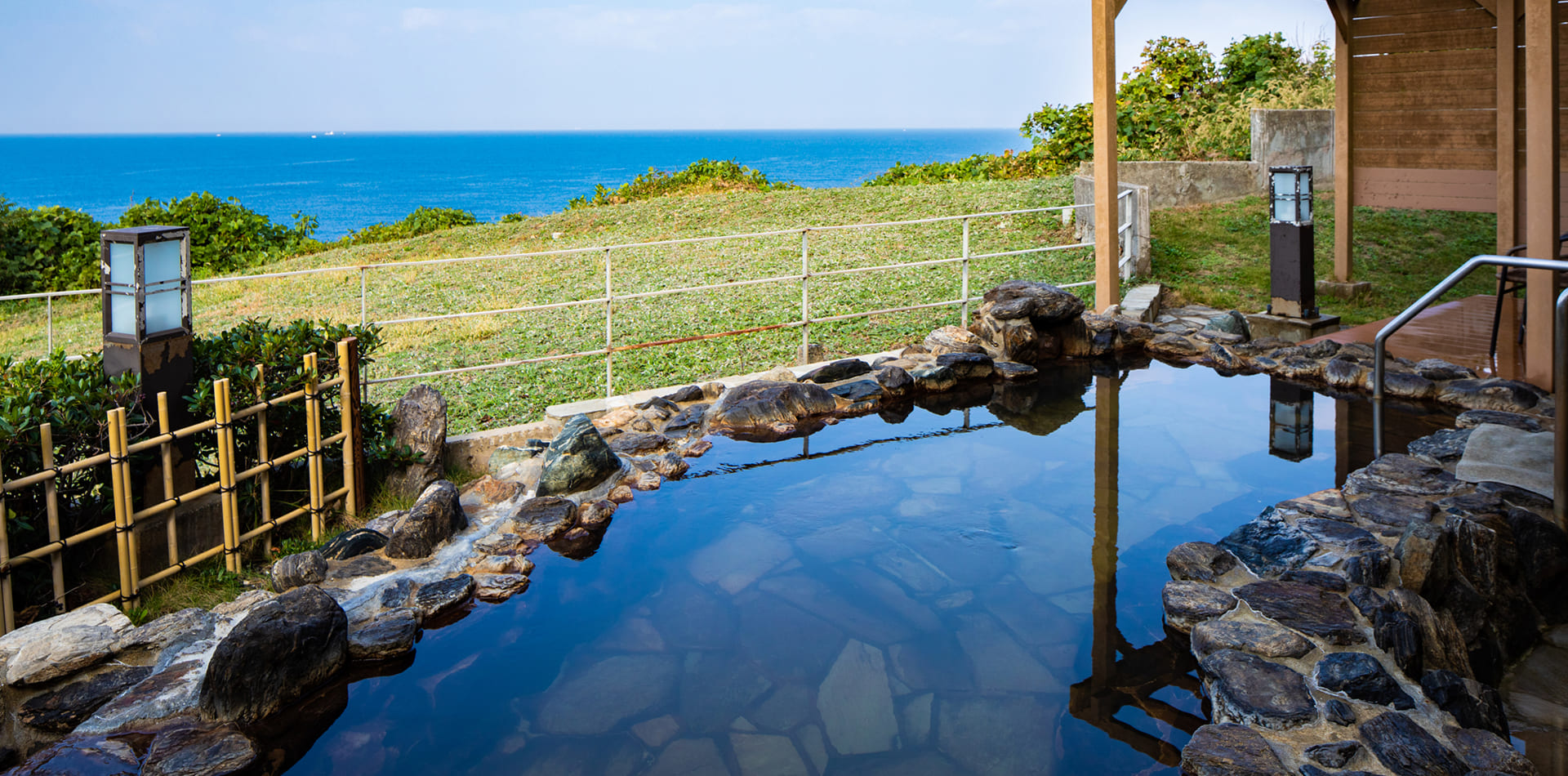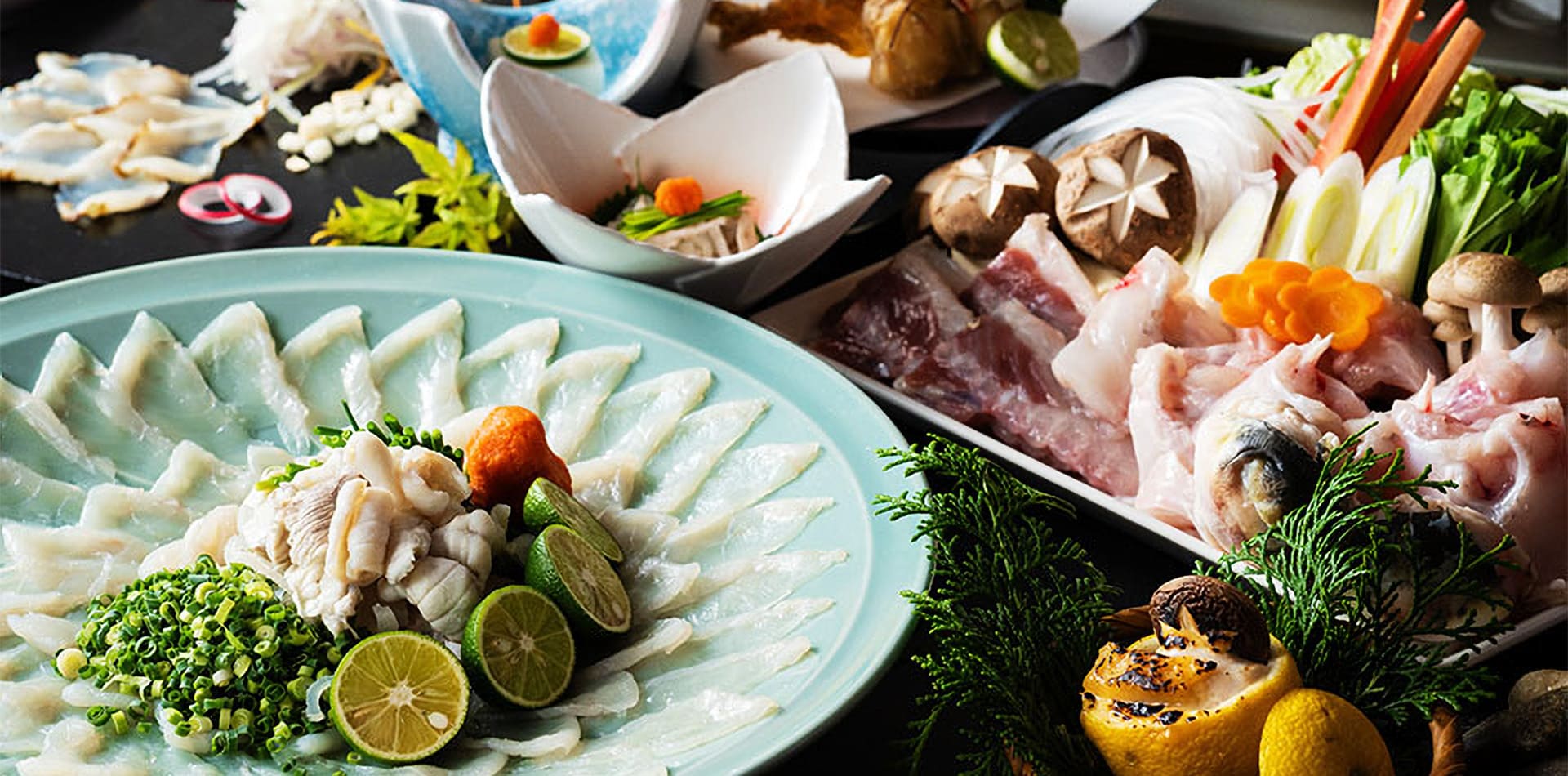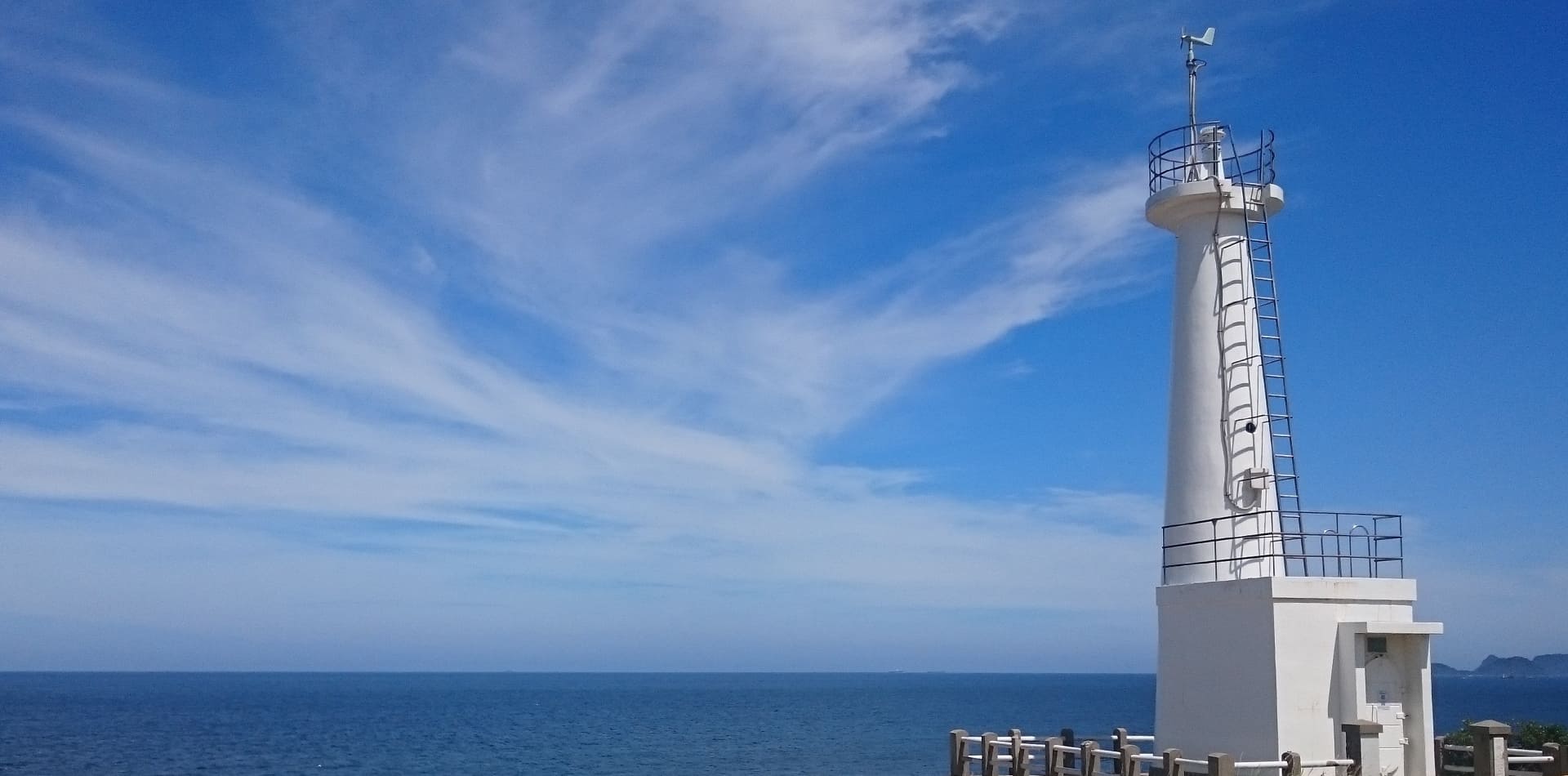 This is a hot spring resort hotel with views of the sunset over the Genkai Sea where all rooms feature an ocean view.
A relaxing space where you can experience the ocean
Each room looks out over the surrounding scenery of the Genkai Sea.
Come here to enjoy the bright red sun as it sinks into the ocean and the fire fishing lures offshore.
Proudly featuring fresh seafood from the Genkai Sea
Enjoy a colorful array of meals here made with care and attention to freshness and flavor.
A spacious outdoor bath overlooking the Genkai Sea
Enjoy two different types of springs from large public baths with great views including Wakamatsu Hibiki Hot Spring and Komeiseki Hot Spring.
Access
About 30 minutes by car from Kurosaki IC, Wakato Bridge IC, or Kurate IC.
Free shuttle bus from JR Orio Station also available (reservations required)
2829 Arige, Wakamatsu-ku, Kitakyushu-shi, Fukuoka 808-0123 Japan
TEL: +81-93-741-1335/FAX: +81-93-741-1337
Access