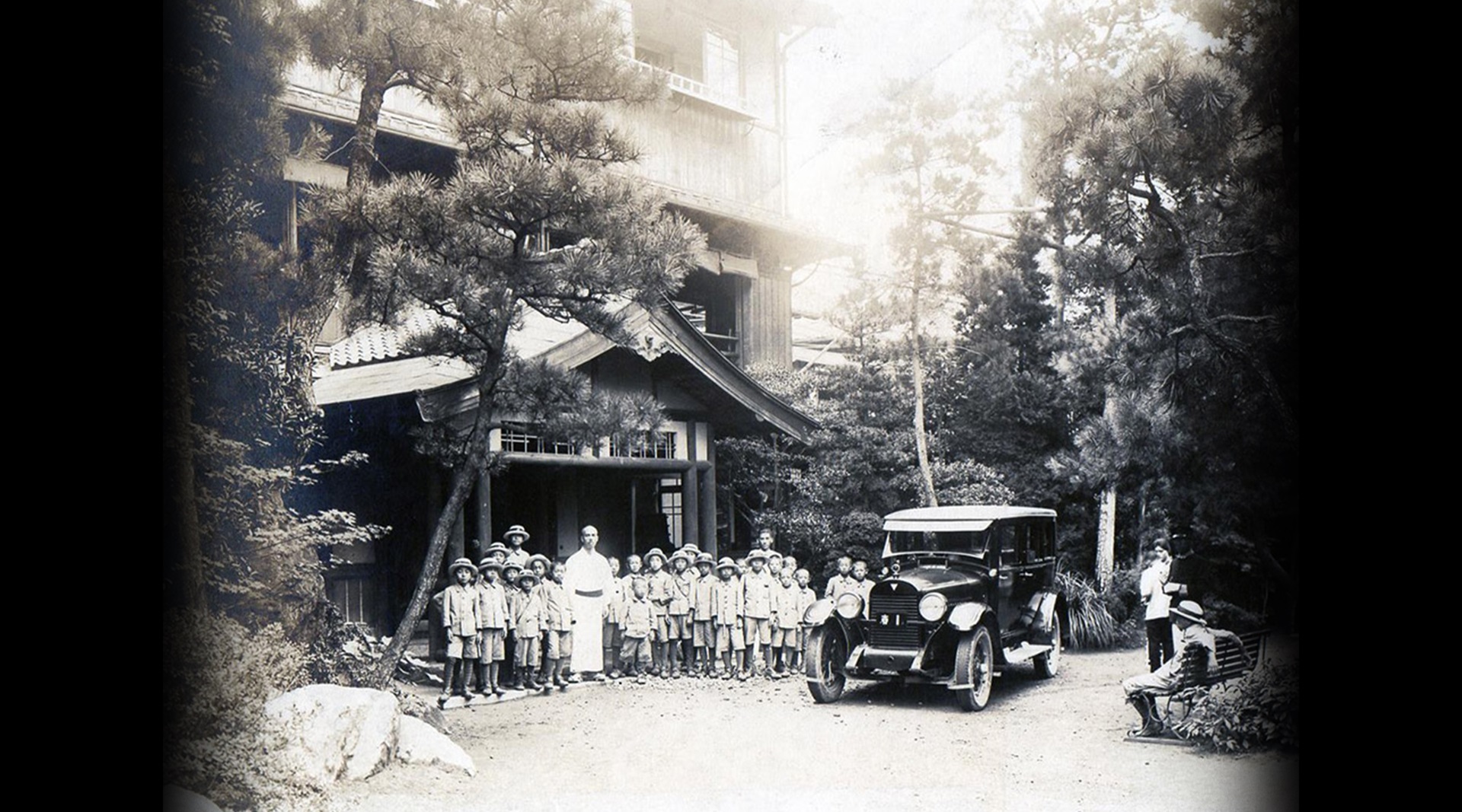 KAMENOI Features and History
Aburaya Kumahachi, the man who built the most famous hot spring town in Japan
Aburaya Kumahachi was the founder of KAMENOI HOTEL and the man who overturned the concepts of the Japanese inn industry and tourism.
Did you know that in front of Beppu Station there is a statue of Kumahachi, known as the "Father of Beppu Sightseeing" and the "Forefather of Japanese Sightseeing?"
The various new initiatives Kumahachi started ended up building the typical Japanese hot spring town.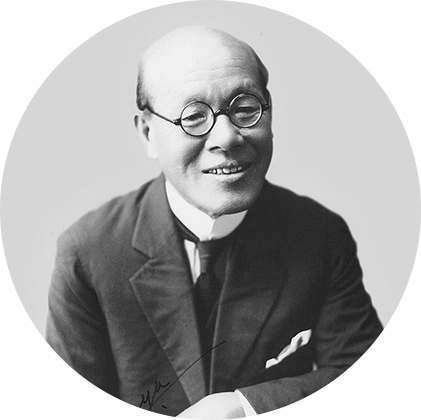 Experiences in America served as a source of inspiration
In 1891, Kumahachi moved from Beppu to Osaka, trading in rice while researching the market price of rice. This endeavor proved worthwhile, helping him make his fortune. It did not withstand the changes in the economy however, leading Kumahachi to close his business. When he was 33 years old, he decided to use his failure in the market to his advantage, and traveled to America on the recommendation of prominent Meiji businessmen. Kumahachi traveled throughout the States, from north to south, experiencing a modern culture that was completely different from Japan at the time, differences in religious perspectives, ethics, morals, and other aspects which had a major impact that brought him to a turning point later in life.
More than 110 years of history and the beginnings of KAMENOI HOTEL
Kumahachi was known for his catchphrase "Mountains are Fuji, the ocean is Setouchi, and hot springs are Beppu." Ten years after returning to Japan he began building a hot spring town in Beppu at long last. In 1911, Kumahachi, who decided to settle in Beppu, took over the KAMENOI Inn. Using his experience in America, he began the pursuit of better service at the KAMENOI Inn and began innovating in various ways to promote Beppu.
Innovation 1:
Japan's first female bus guide
At the time, it was taken for granted that men worked and women took care of the household, and for the first time in Japan, women began working as tour bus guides. Not only did they provide outstanding guide services at Beppu Hot Springs, but this became a job that other women aspired to later on.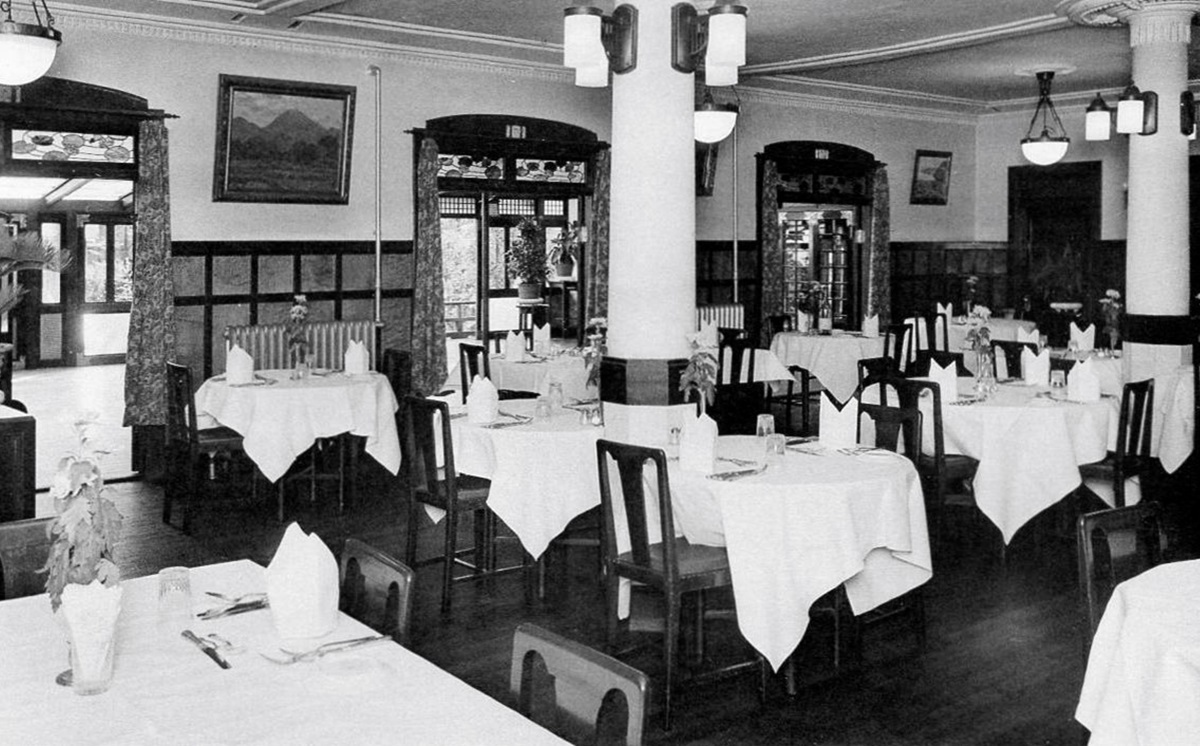 Innovation 2:
Creation of the Journey Into Hell and spreading of the word about the hot spring symbol
"Beppu Journey Into Hell" establishes the hot spring source, which reaches nearly 100 degrees, as a new sightseeing destination in Beppu. It is said that Kumahachi loved the hot spring symbol and spread
e word about it around Japan and the world.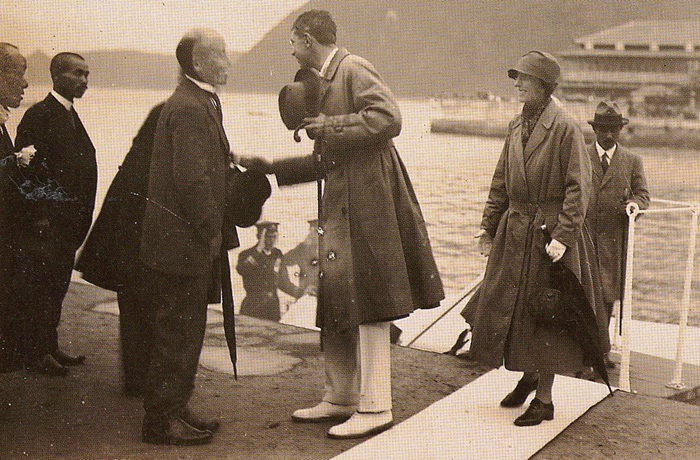 Innovation 3:
A spirit of hospitality that gives a sense of the local land
Aburaya Kumahachi took on many challenges to provide the best service to visiting guests and to spread the word about the hot spring town across Japan, creating a brand rooted in Beppu. The KAMENOI symbol is still cherished today, and can be seen on buses and taxis throughout Beppu.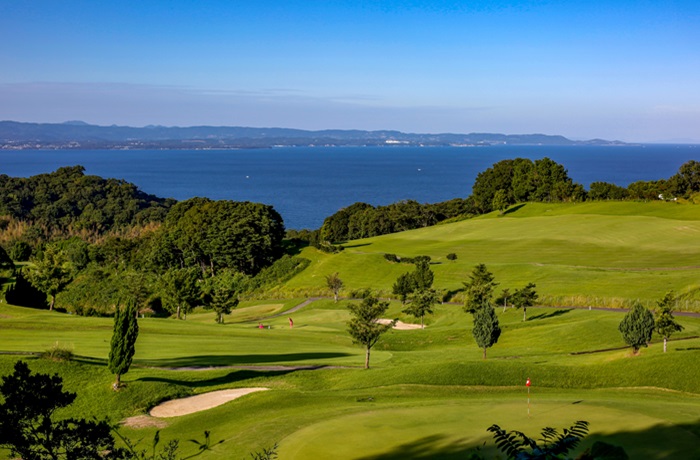 The new KAMENOI HOTEL carries on Kumahachi's spirit of innovation and the legacy of a hotel that is cherished for many years, bringing innovation to our 33 locations across the country.