Food
Enjoy a relaxed meal, as you look out over the Pacific Ocean.
Restaurant Sazanami
Japanese Cuisine
5:30 p.m. - 9:00 p.m. (last order: 8:00 p.m.)
* Private rooms available
* Reservations required for dinner.
Details
Nighttime Dandan Noodles
Overnight guests only: Free Nighttime Dandan Noodles
The Beppu Kamenoi Hotel was founded by Aburaya Kumahachi, who was famous as the father of Beppu tourism and for his catchphrase of "Mountains are Fuji, the ocean is Setouchi, and hot springs are Beppu."
The Kamenoi Hotel Group offers original dandan noodles featuring slim Hong Kong noodles with a firm texture, making them great for a late-night meal. If you find yourself a bit peckish late at night...
Available hours
9:00 p.m. - 10:30 p.m. (last order)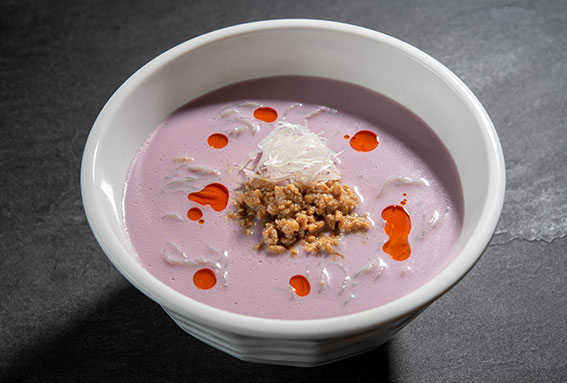 Purple - Purple Sweet Potato Dandan Noodles
Delicious dandan noodles combining the elegant sweetness of purple sweet potato and a rich, milky broth with tasty Hong Kong noodles.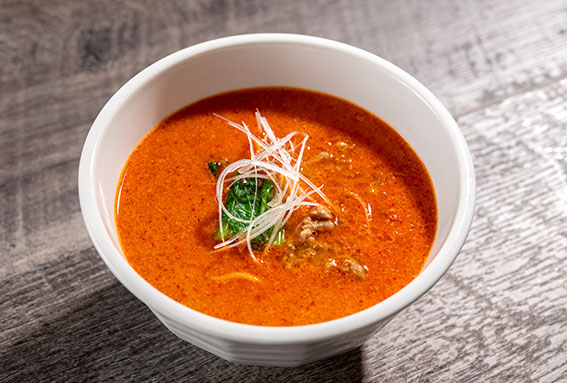 Red - Szechuan Dandan Noodles
[With special chili oil] These spicy dandan noodles feature the flavor of fragrant toasted sesame with Szechuan pepper and chili bean paste, and a dash of special chili oil.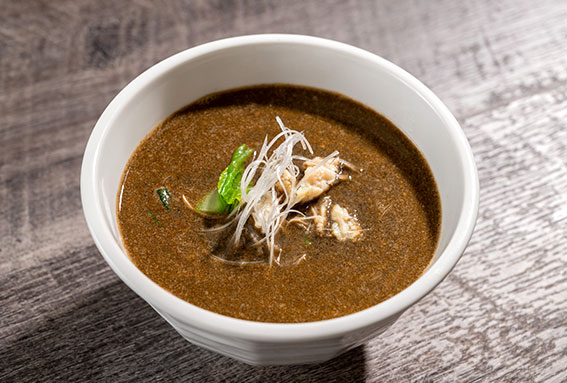 Black - Black Sesame Dandan Noodles
[Loaded with black sesame seeds] These spicy black dandan noodles feature plenty of fragrant black sesame in the form of toasted seeds, ground seeds, and sesame paste along with chili bean paste and spices.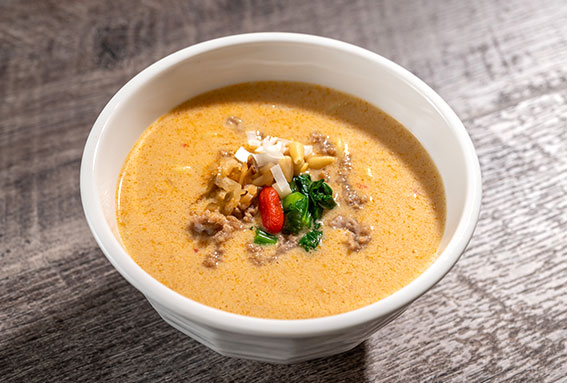 White - White Sesame Dandan Noodles
[Rich and creamy sesame flavor] These rich and creamy sesame dandan noodles feature a base with the flavor of fragrant toasted sesame with Szechuan pepper and spices, with a fragrant dash of Chinese sesame paste.